You can modify design options by clicking on a specific block or plot.
Hover over a block or plot and click on it to select it.
On the left side you will find the modification panel with information on the item selected.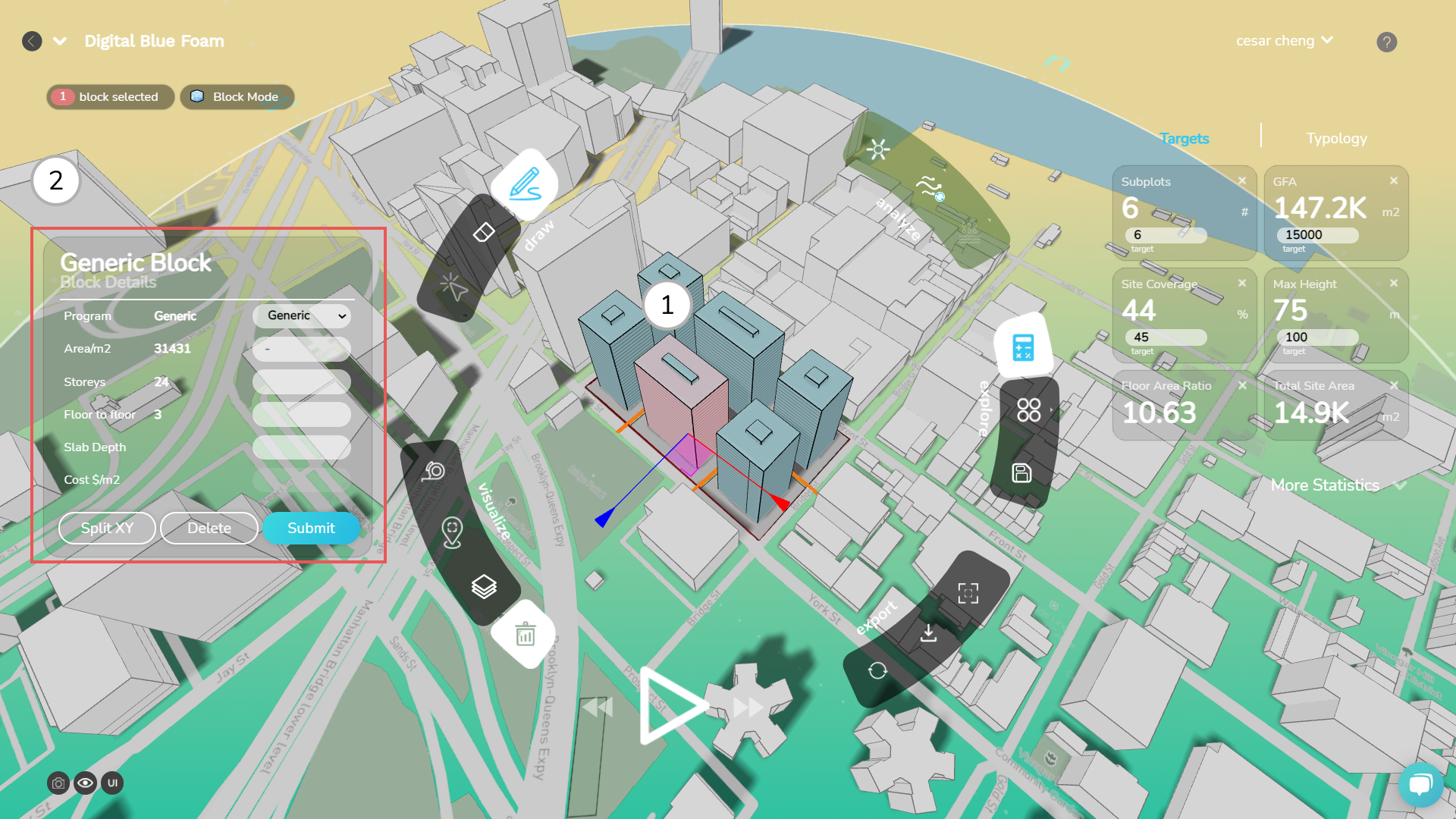 ---
Modify Panel
In the modify panel, you will find the following information about the selected object:
Change Program
Add Stories
Change Floor to Floor Height
Change Slab Depth
---
Change or assign Program**
Click on the program dropdown menu and select from the list another program.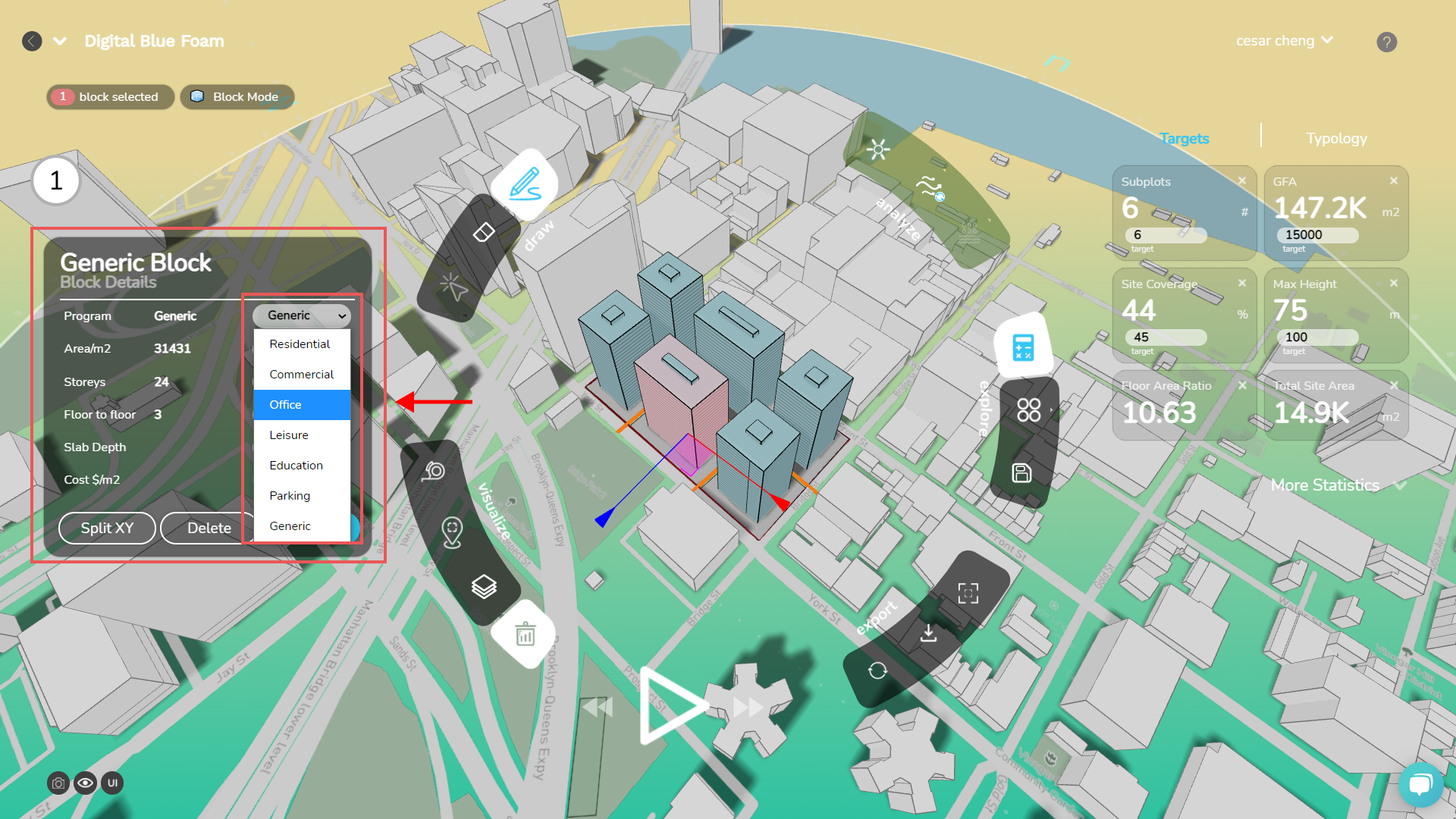 Click on the Submit button to modify.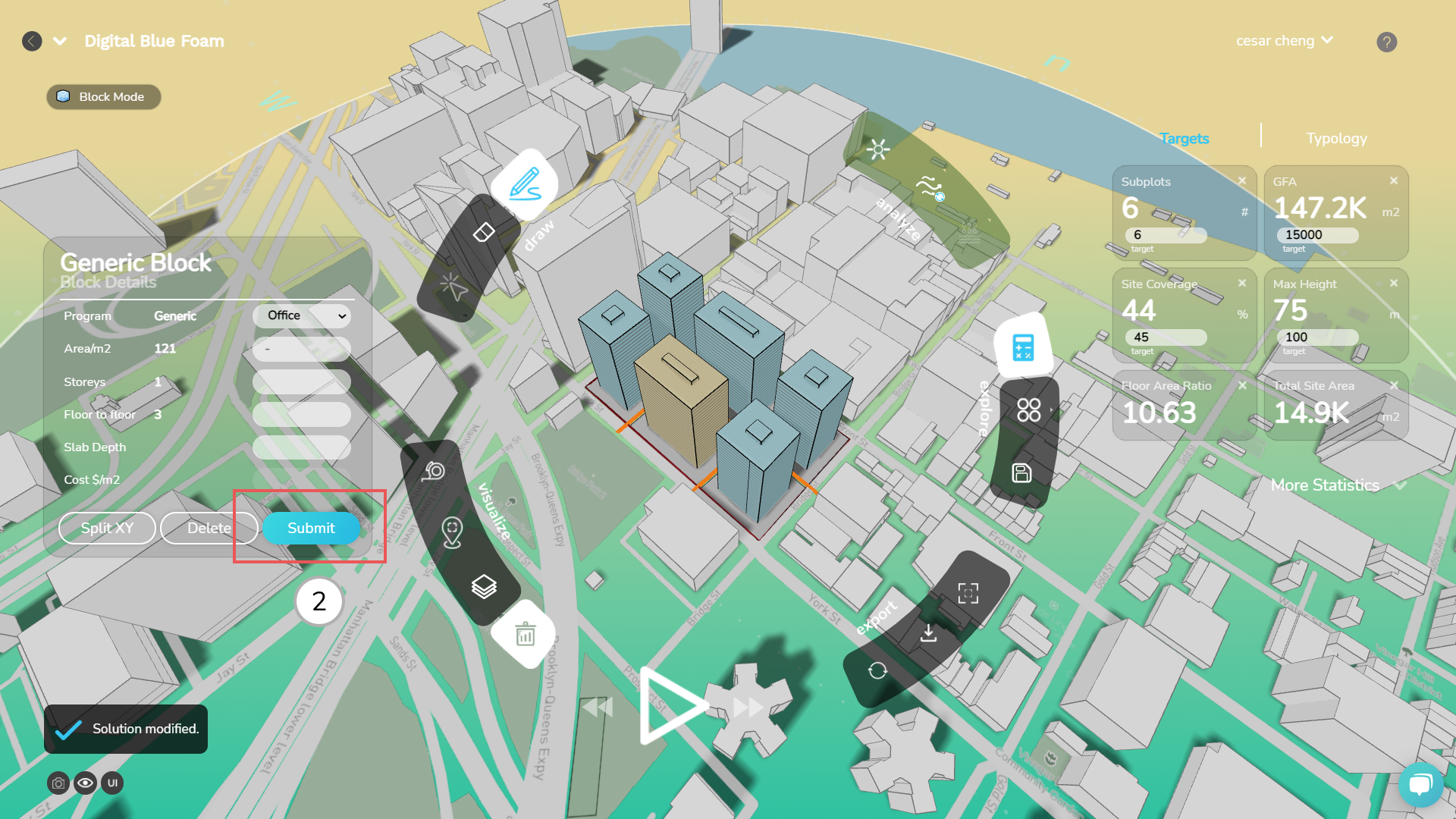 ---
Change Number of Stories
Input the nubmer of levels in the field. E.g. 5 stories

Click on the Submit button to modify.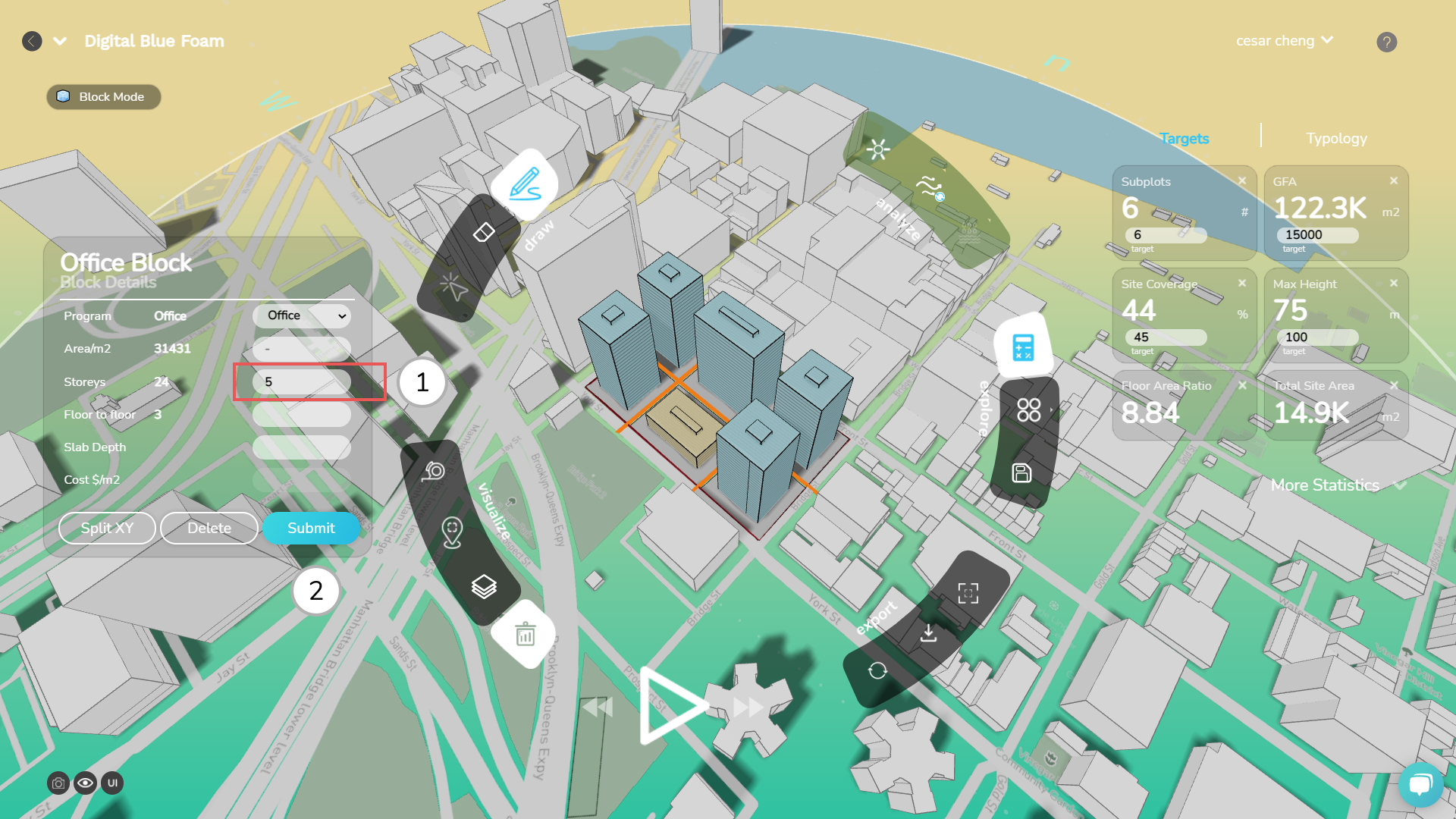 In the image below you can see a resulting design after assigning different programs to all 6 buildings and changing their heights.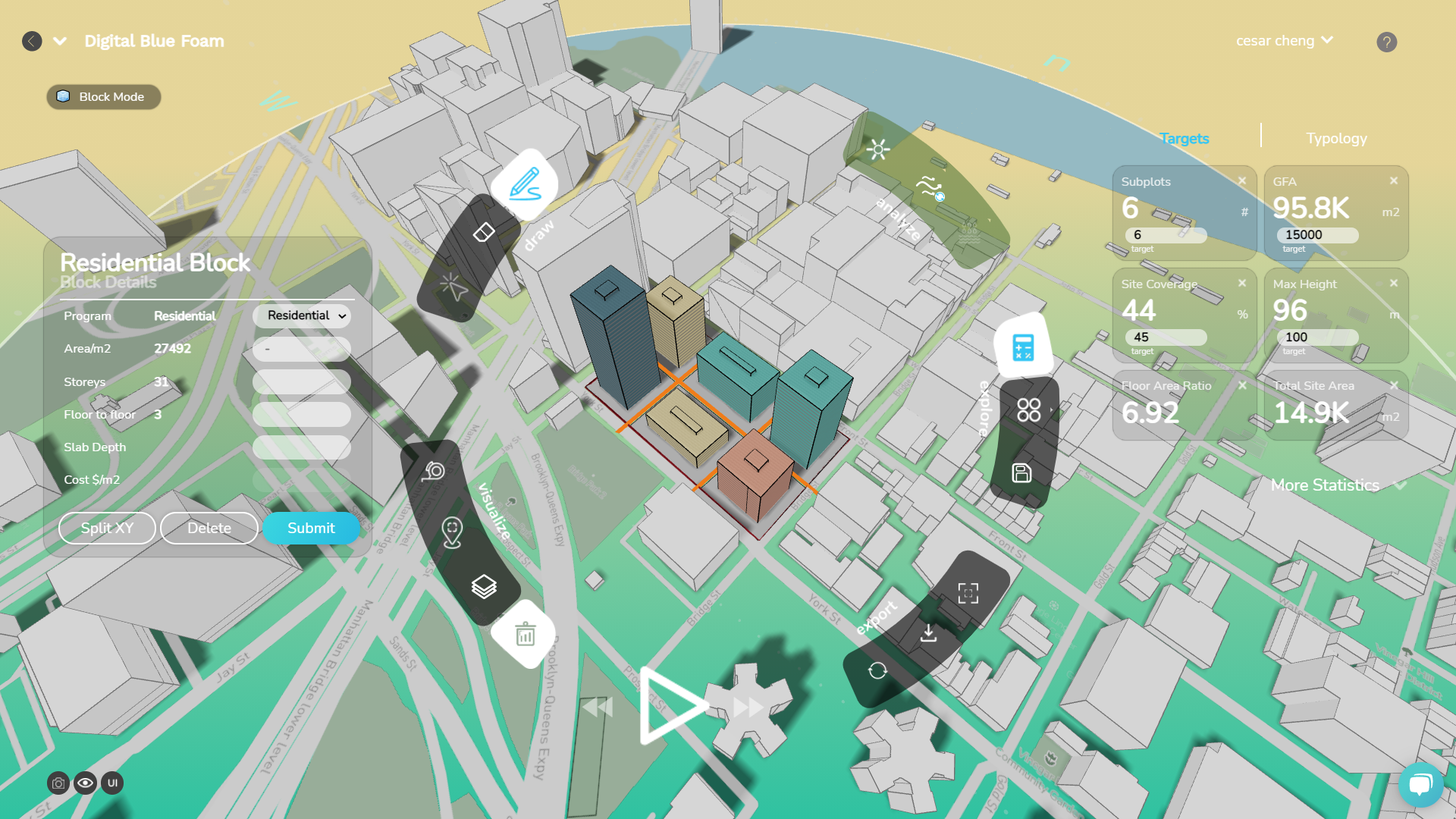 ---
Move, Scale, Rotate**

In order to move, scale and rotate blocks, you can use the gumball commands. The Gumball displays a gumball widget on a selected object facilitating move, scale, and rotate transformations around the gumball origin.

By default when you select a block the gumball mode is set to Move. You can activate the other gumball modes with the keyboard keys [W] move, [E] Rotate and [R] Scale.


Edit Mode

You can modify your design blocks by pushing and pulling the block faces. This would allow you to have greater control over your massing study, align building faces, create setbacks, and shape more complex building configurations.
Create Building Setbacks
Combine Split Block modificaton with Push and Pull edit mode transformatons to create setbacks in your design. The image below shows a sequence of operations to create a multi-tier tower with setbacks at different levels.

In the image below you find resulting design after combining block edit and push/pull modifications.