Compare different design solutions based on key design metrics like GFA, FAR, Max Height, and Site Coverage. You can even visualize program distribution for each saved solution.
To compare different design solutions, first of all save your favourite solutions, in the slots provided. Then click on the compare option provided below the slots of saved solutions or Press (C) on your keyboard to get into the Compare Page.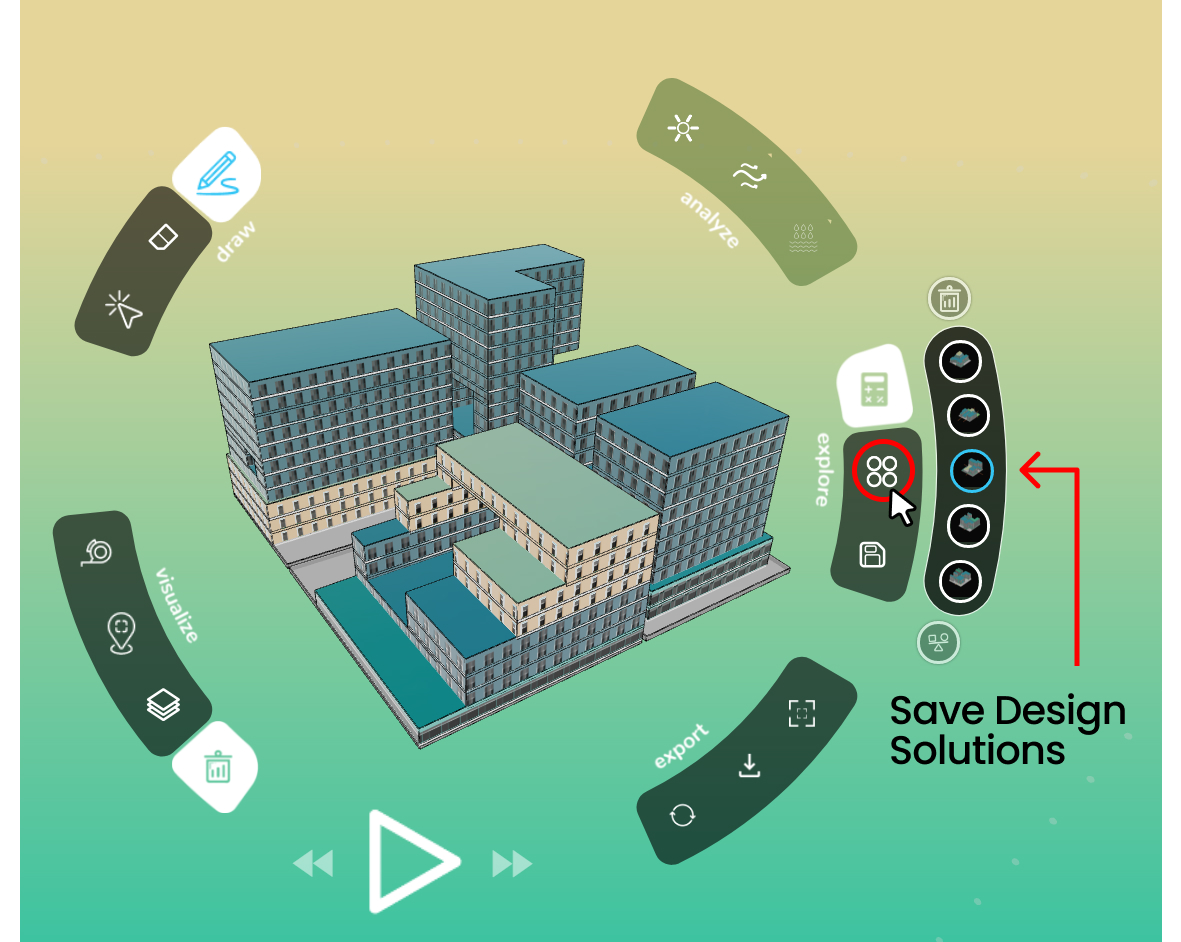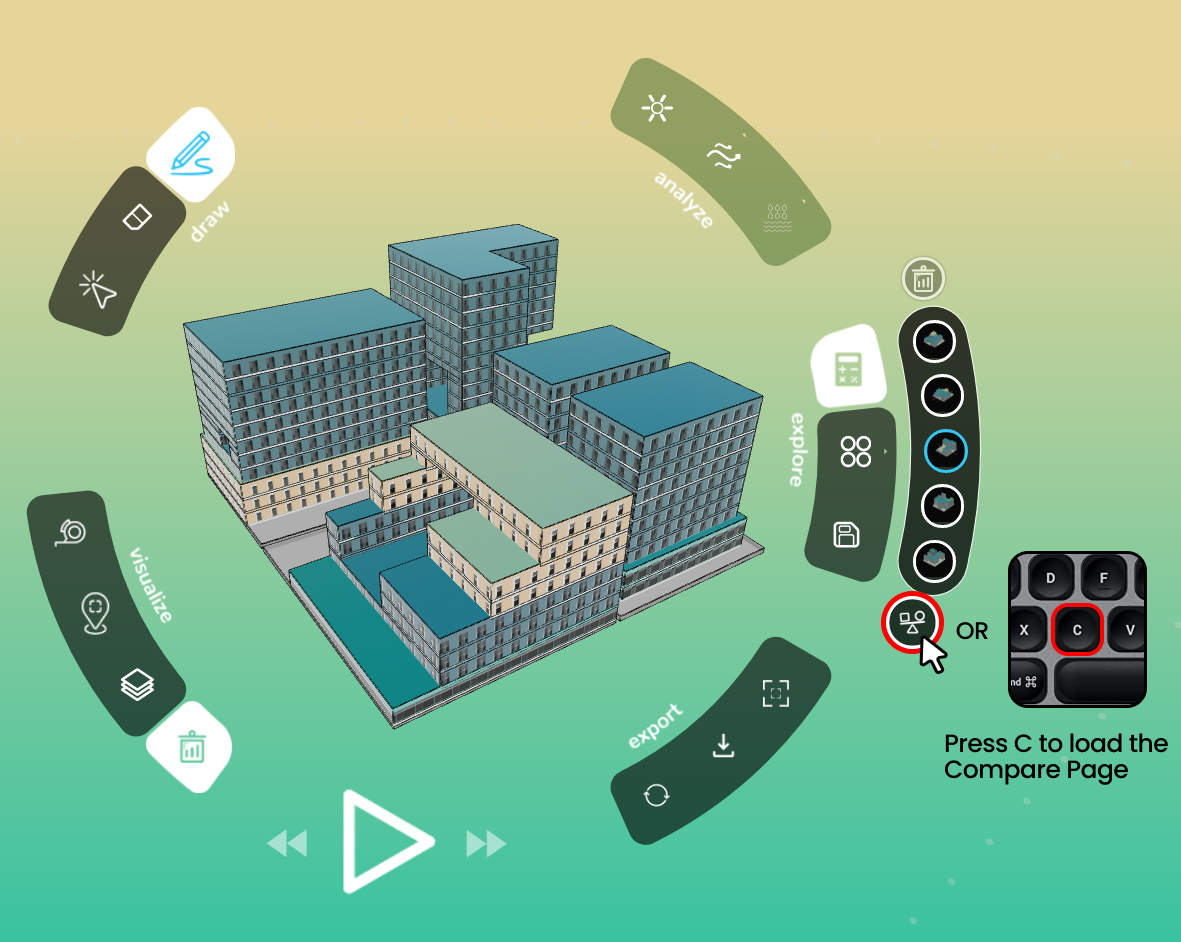 ---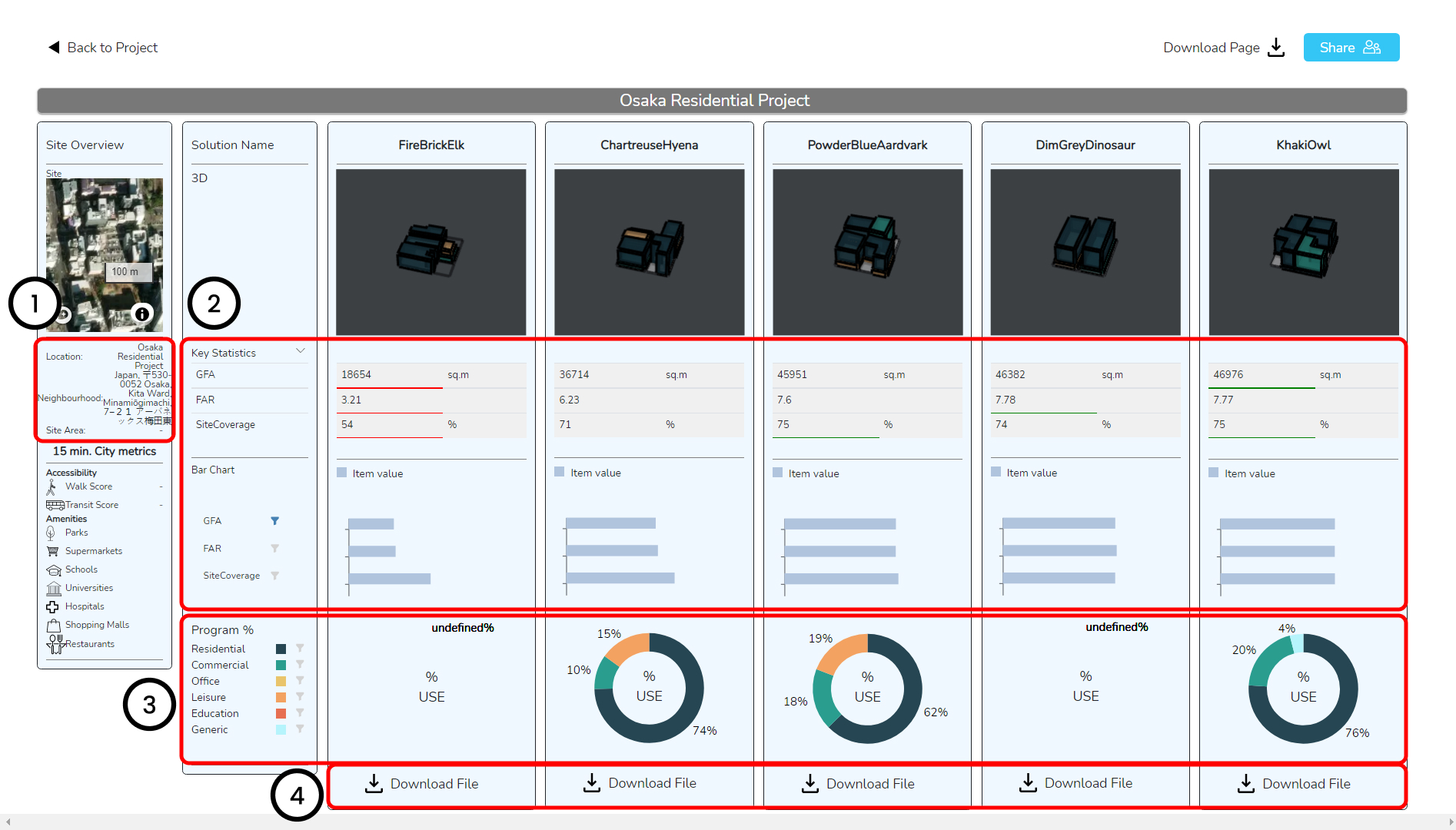 1. Project Location Information

The left most panel on the compare page has the site information, which includes site location, neighborhood details, satellite view of the site and 15 mins city metrics.
2. Key Statistics

You can visualize different key statistics, such as GFA, FAR and Site Coverage, in numerical format as well as bar chart, to compare and rank options in a better way.
---
3. Program Distribution

This part of compare page includes, program breakdown for each design option, which can be visualized in form of a pie chart. Hover over different programs to have a selective comparison of programs.
---
4. Download Design Data

You can download this data from compare page in any of the formats provided in the options, i.e. 3d model (.stl file), CAD drawings (.dwg file), and Excel report (.csv file).
---
Share Compare Page

Click on the top right corner of the page, called Share, Enable sharing option, to get the share link. You can even share this compare page with anyone, via the link function, to collaborate efficiently. This shared compare page can be opened by anyone without requiring them to log in to DBF.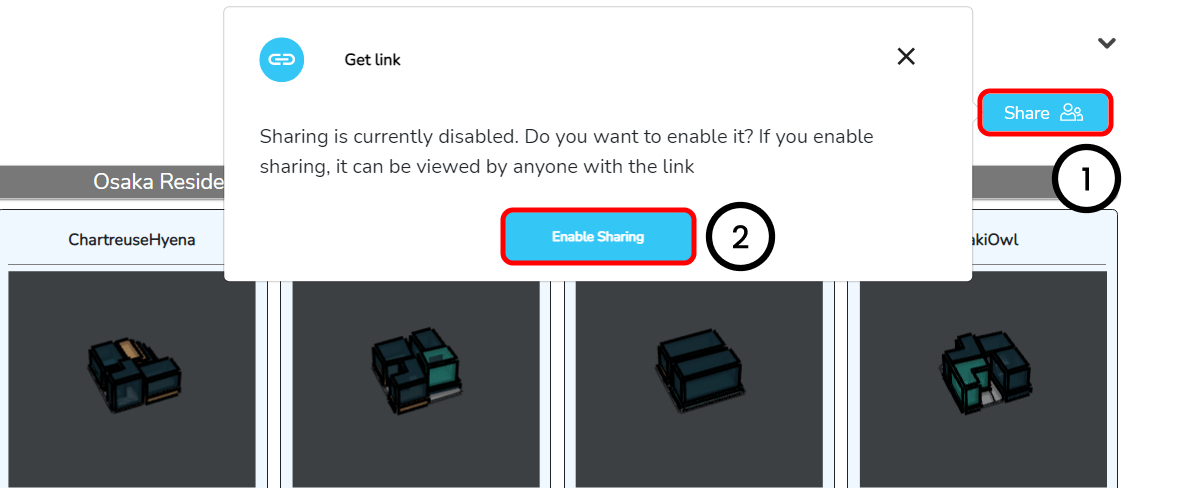 Click on the Share button, on the top right corner of compare page.
The sharing option is disabled by default, you need to need to click on Enable Sharing button to enable it.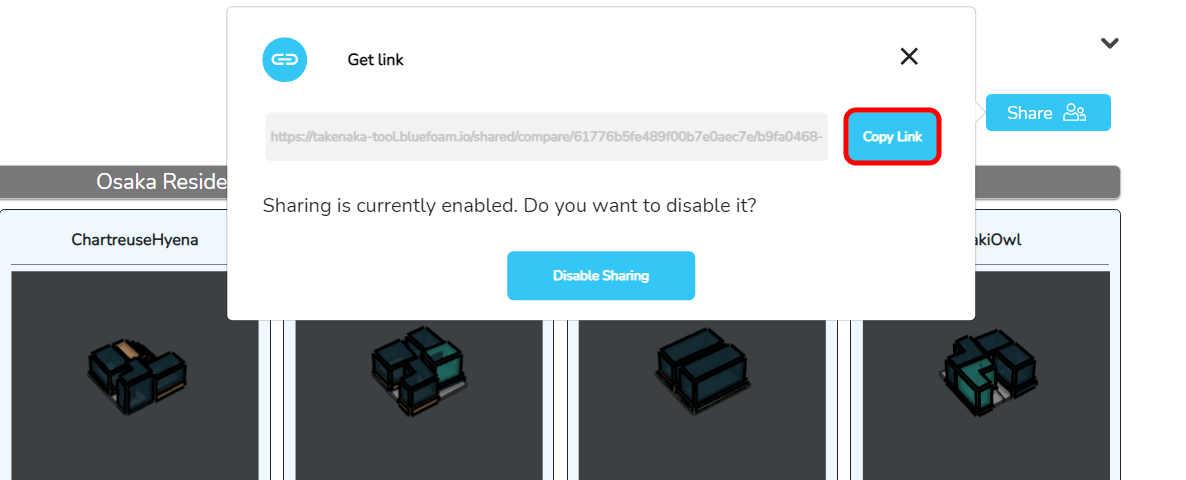 Copy the link and share it with anyone you want, the other user can just paste this "Shared Link" in any of the browsers, and see it without login to DBF.
---