DBF Hub Installation

Download installation package

If this is your first time using DBF Hub, you first need to installDBF hub application on your computer. To download the installation package, click on the Sync button located at the bottom right side of the ribbon menu in the export section.
Once you click on the Sync button a pop up will show giving you the option to download the installer or open the application.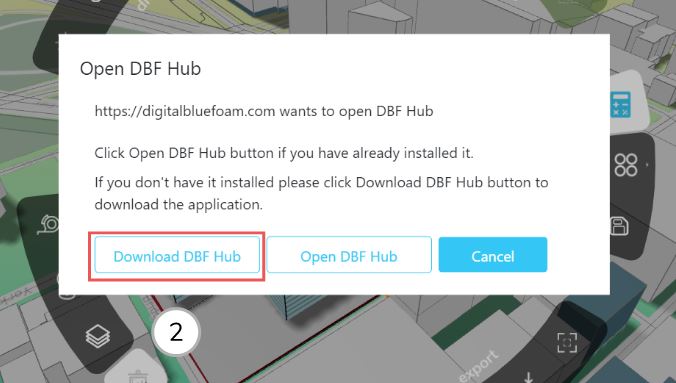 If you have not installed the application on your machine click on Download DBF HUB.
---
Install DBF Hub
Locate the downloaded file in your downloads folder and unzip the file.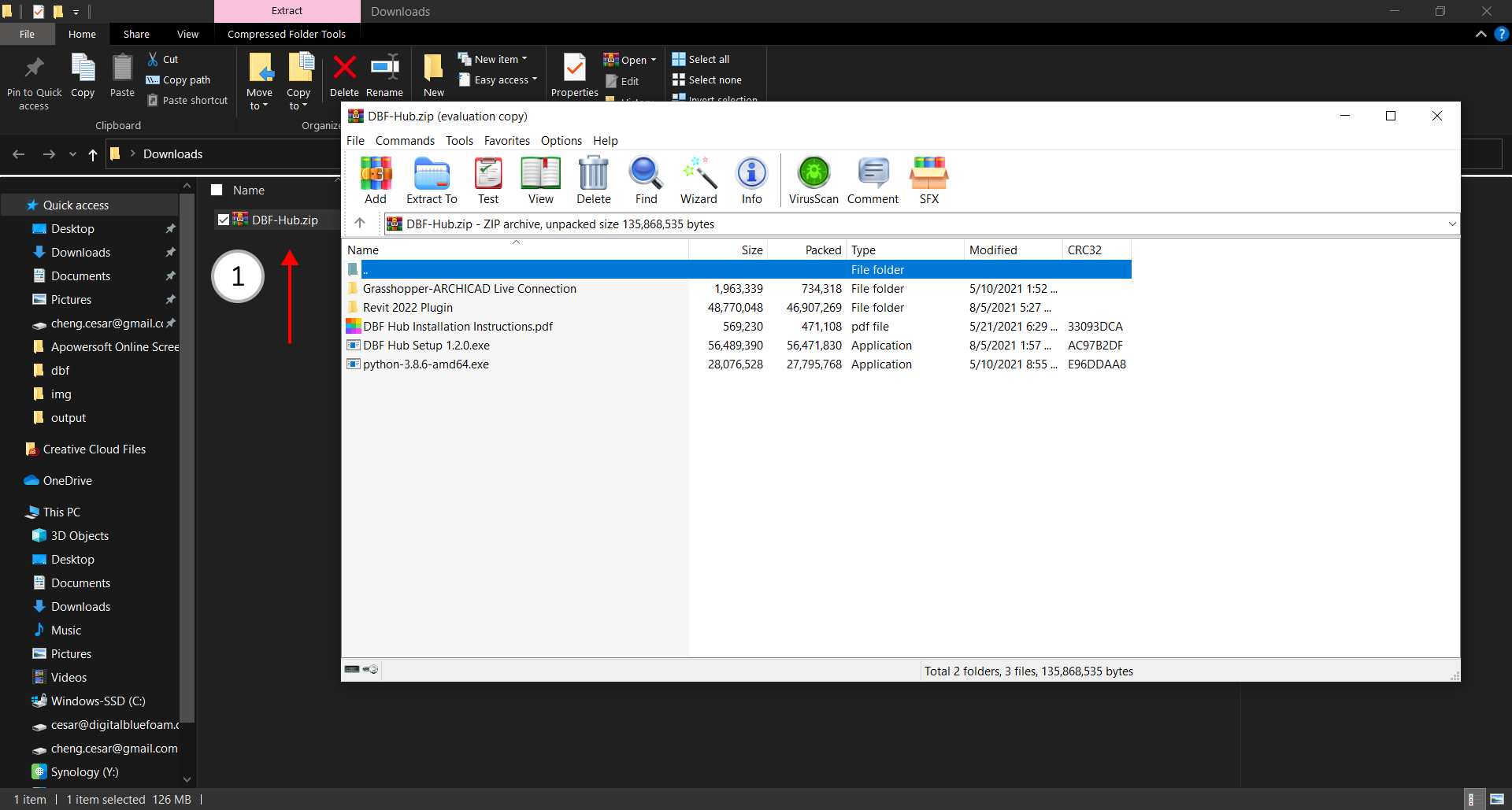 Install DBF Hub Setup.exe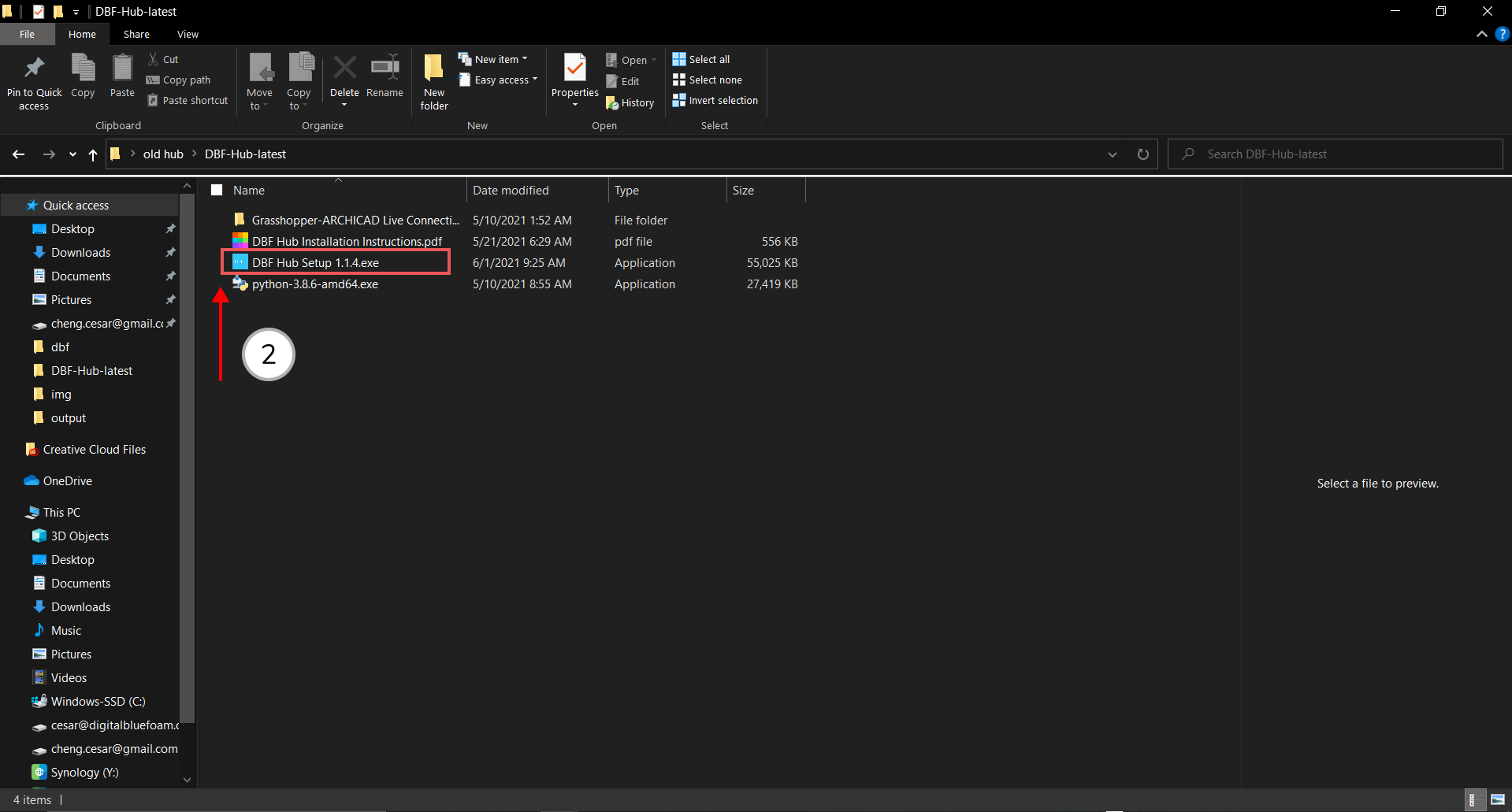 Open DBF Hub and sign in with your account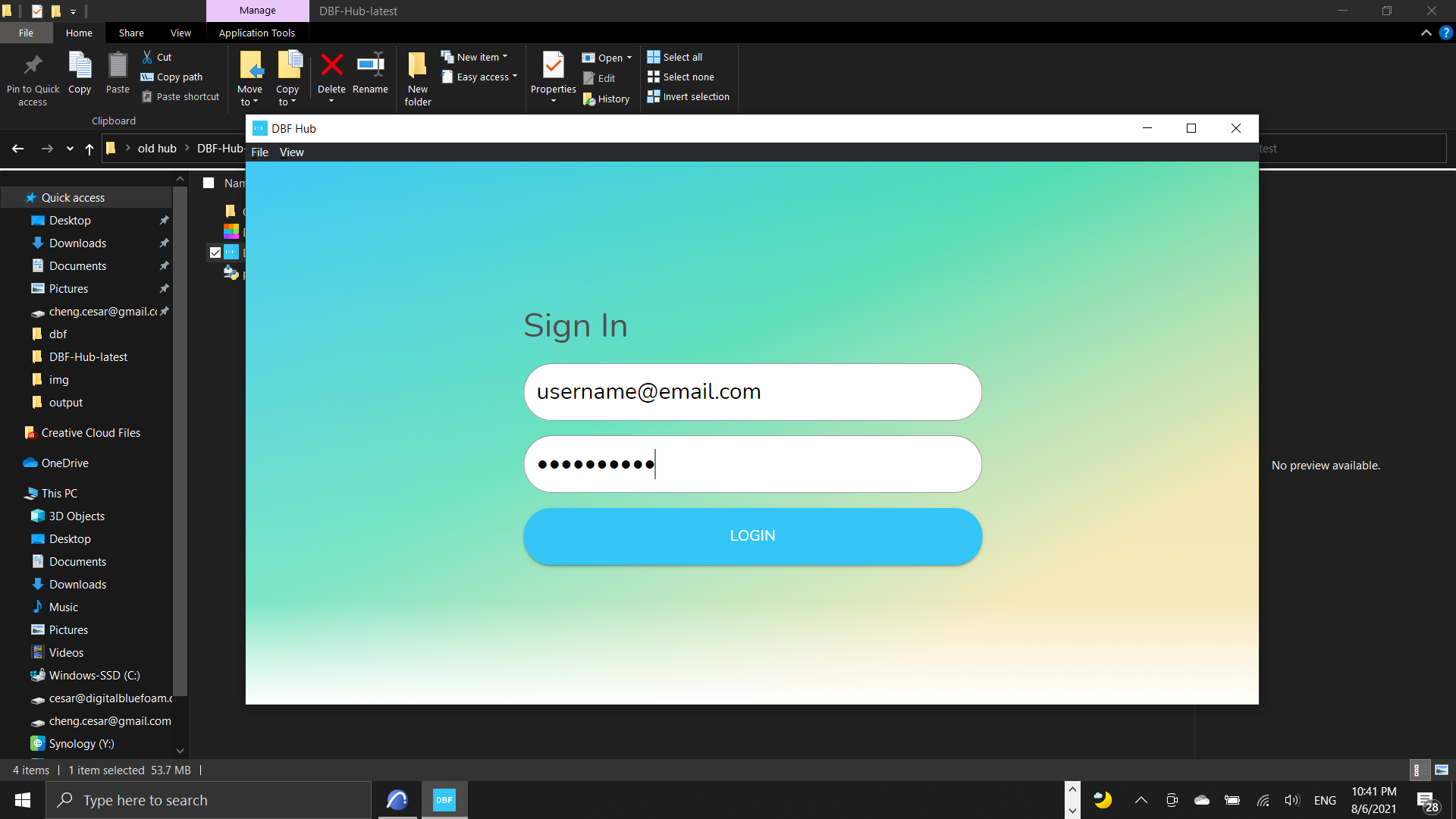 Once you sign-in your window should show the Sync options for Revit, Archicad and Rhino(coming soon).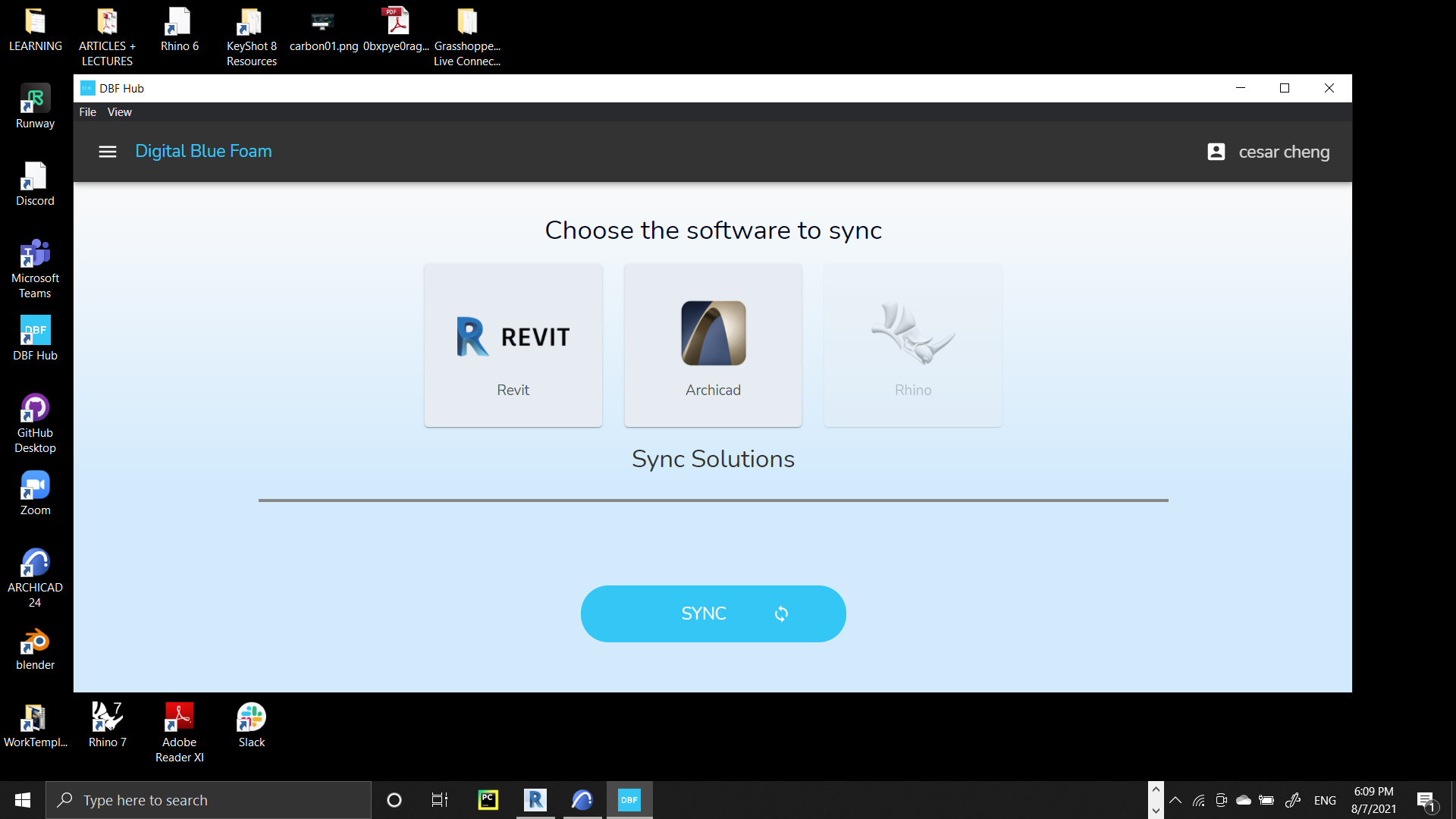 ---
DBF Hub for Revit
Install Revit Plugin

Before you start:

• Install Revit 2022 • Install DBF Hub
---
To install DBF Hub Revit Plugin follow the steps below:
In the package folder that you downloaded, you will find a Revit 2022 folder.
Run the installer in this folder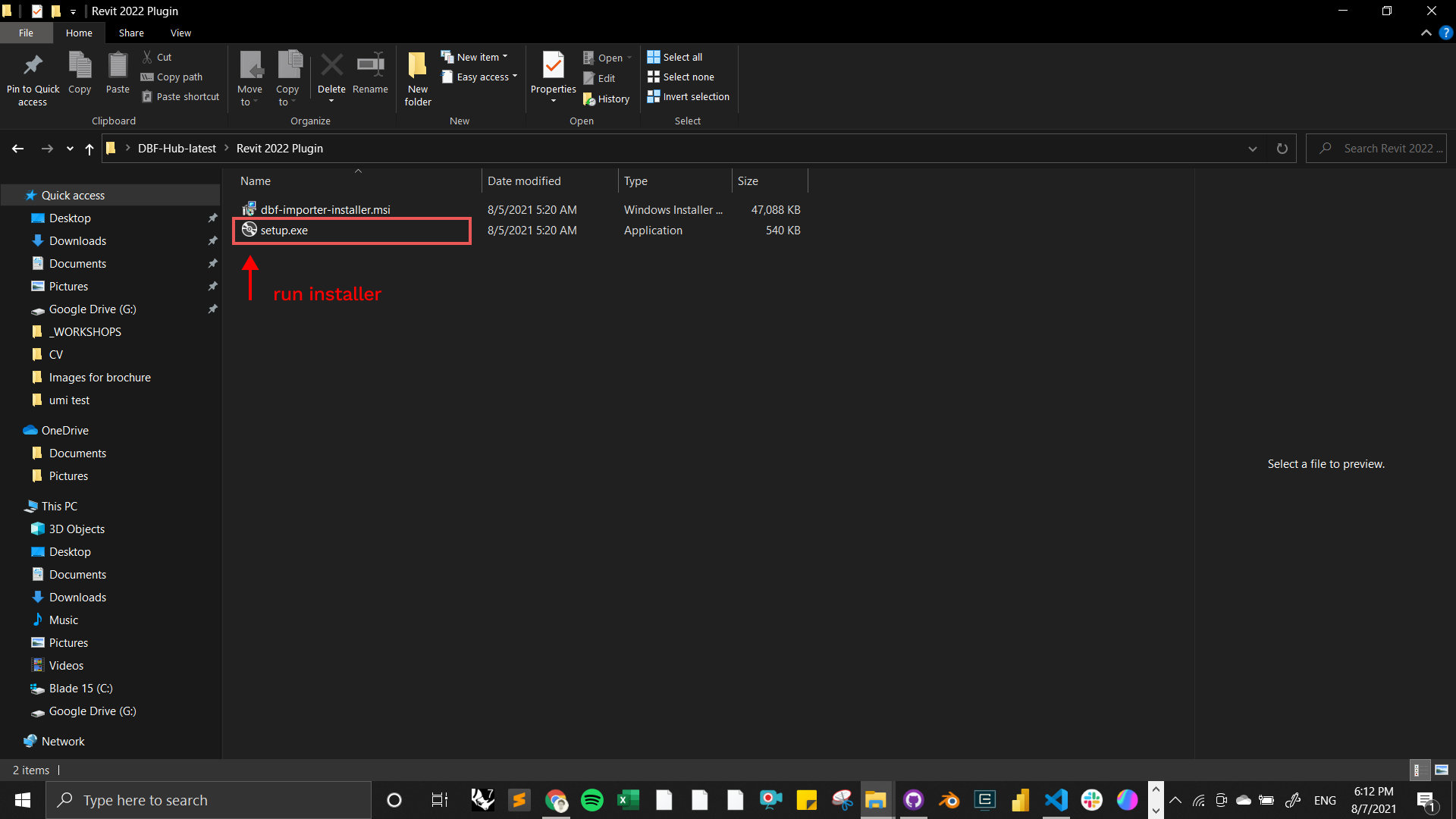 Getting started with DBF Hub for Revit

• Open Revit 2020 and create a new project.

• In Revit, find DBF add on the top tool bar and make sure the addon has been installed properly.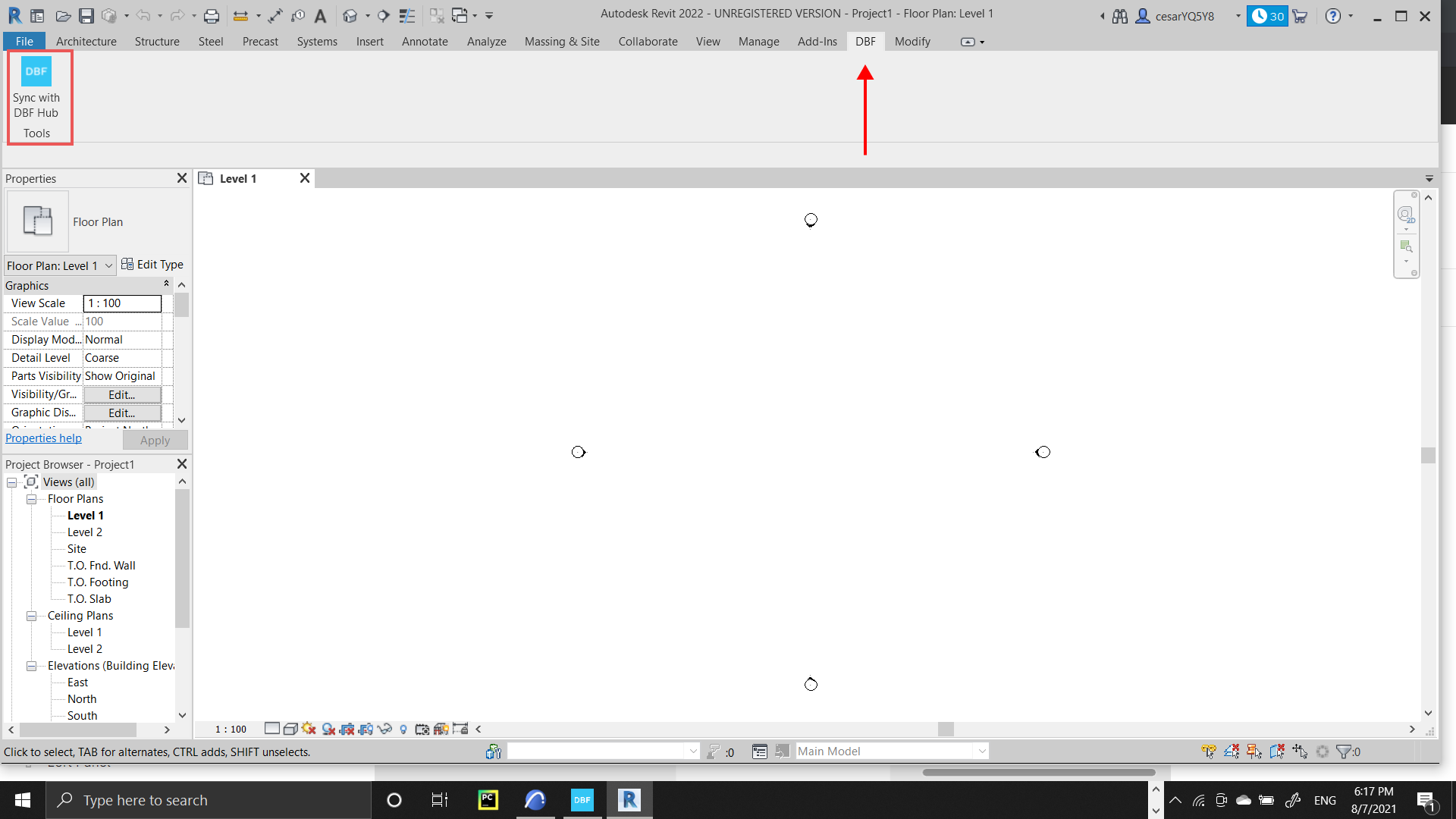 After you have installed DBF Hub in your machine, you can stream your DBF online projects to Revit on your desktop.
Sign in to DBF Hub on your desktop
In your desktop open DBF Hub, you should have direct access to your desktop.

Sign in with the same account that you signed-in on the DBF web platform.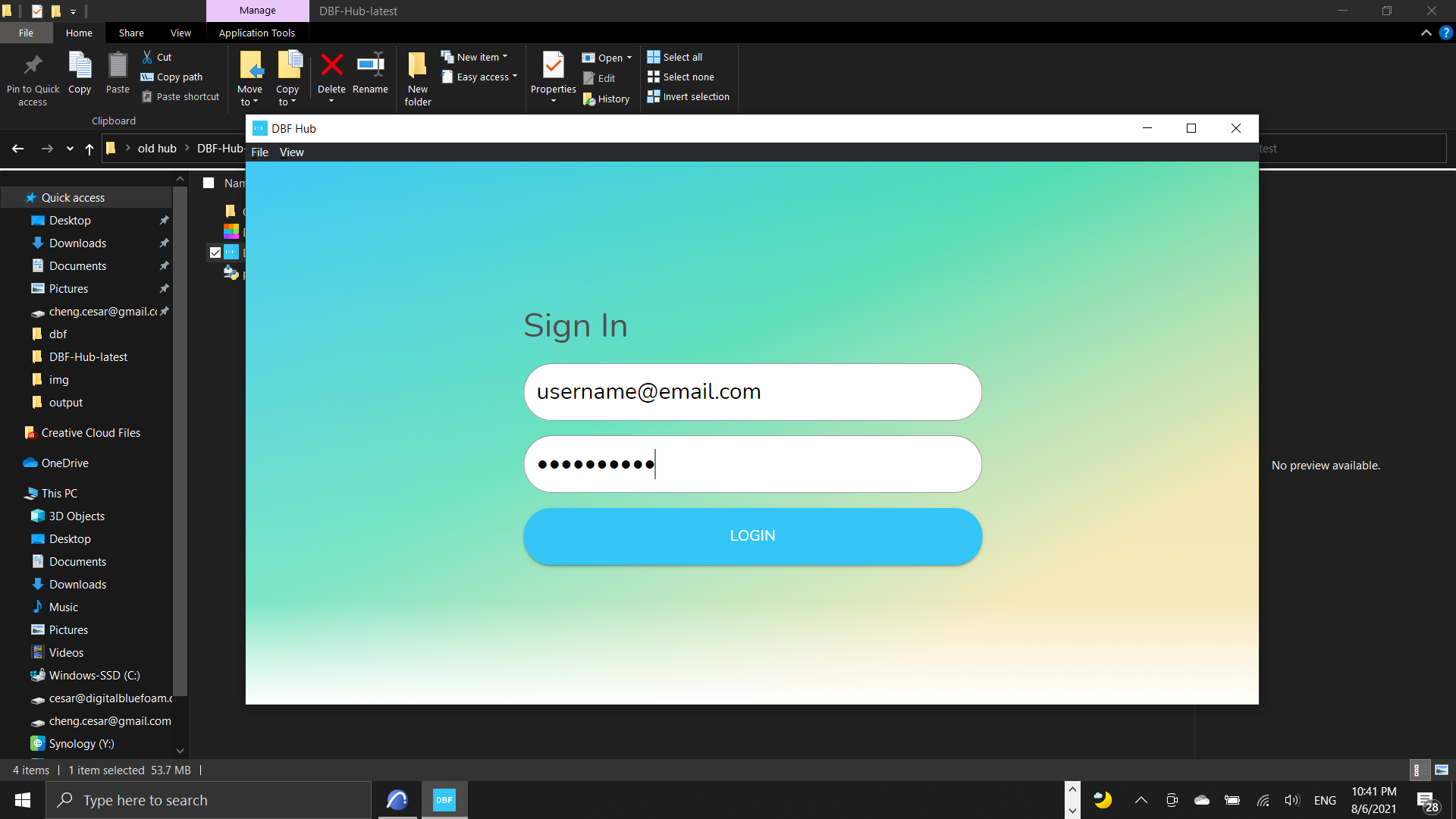 Go to your project on DBF web platform and click on the Sync icon located at the right side of the ribbon menu.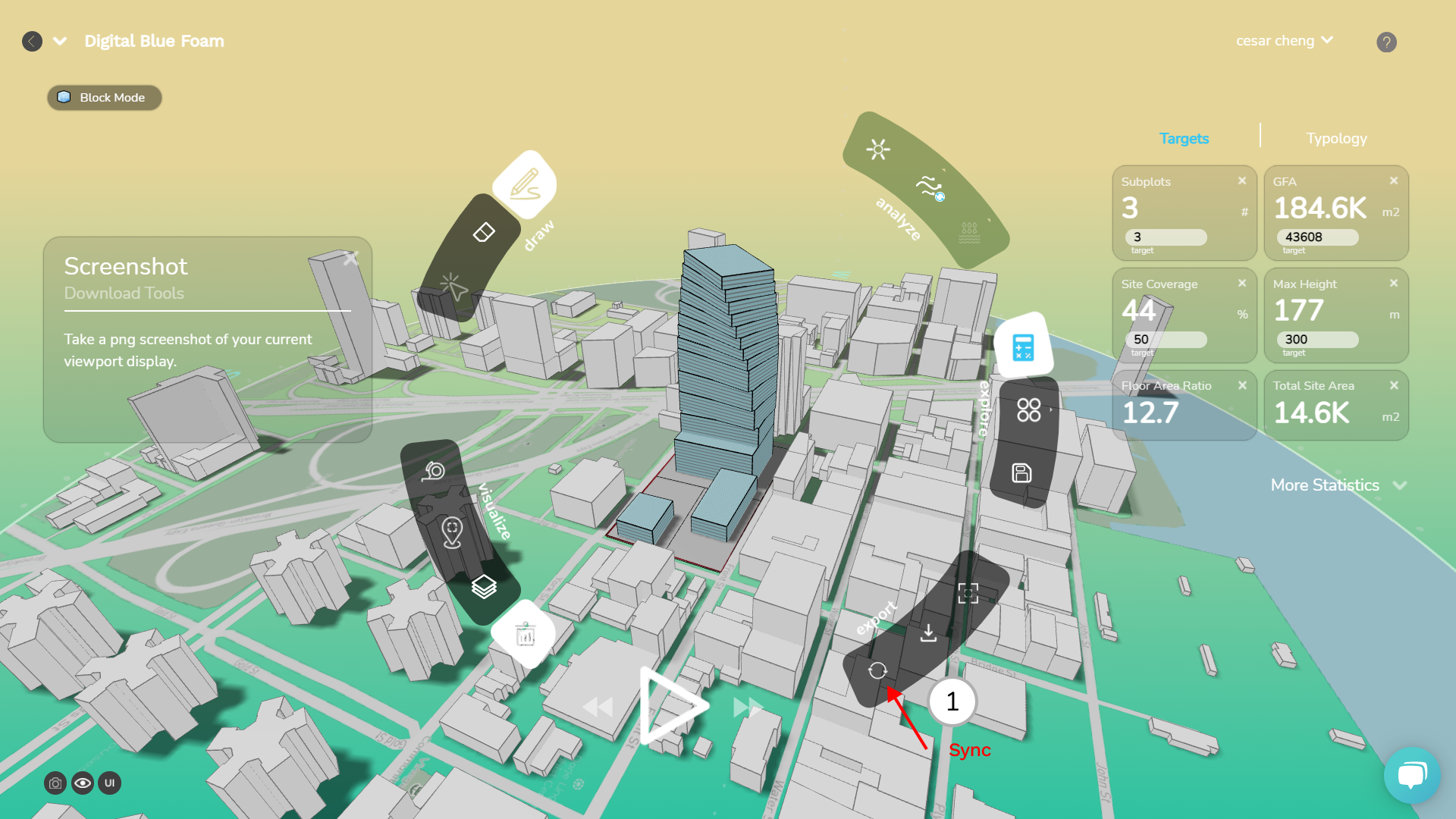 After you sign-in you should see the Revit Sync option and a Sync button at the center of the window.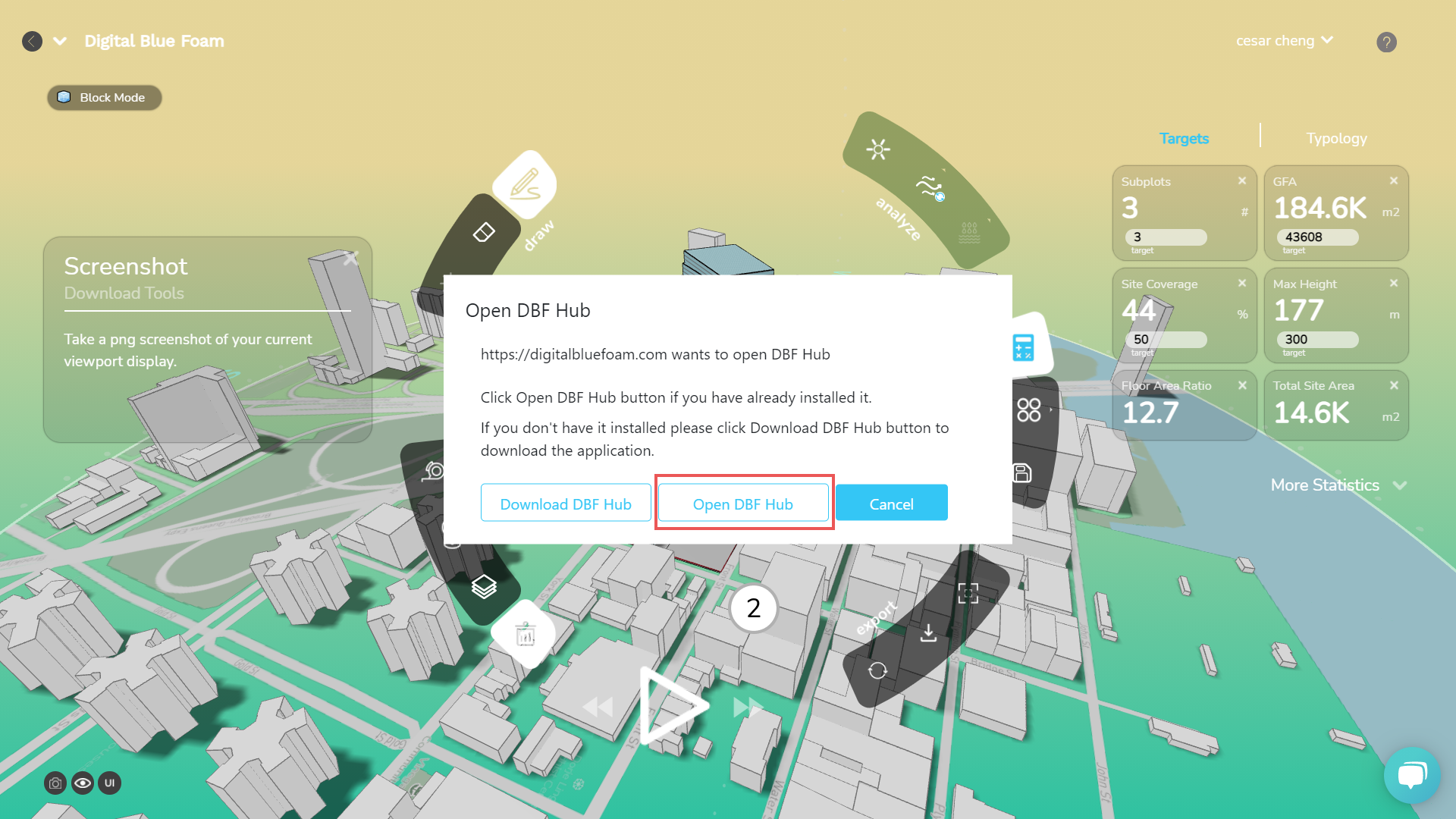 Choose the option to open with DBF Hub, if you do not have the DBF hub already running.
In DBF Hub. click on the Revit option and click on Sync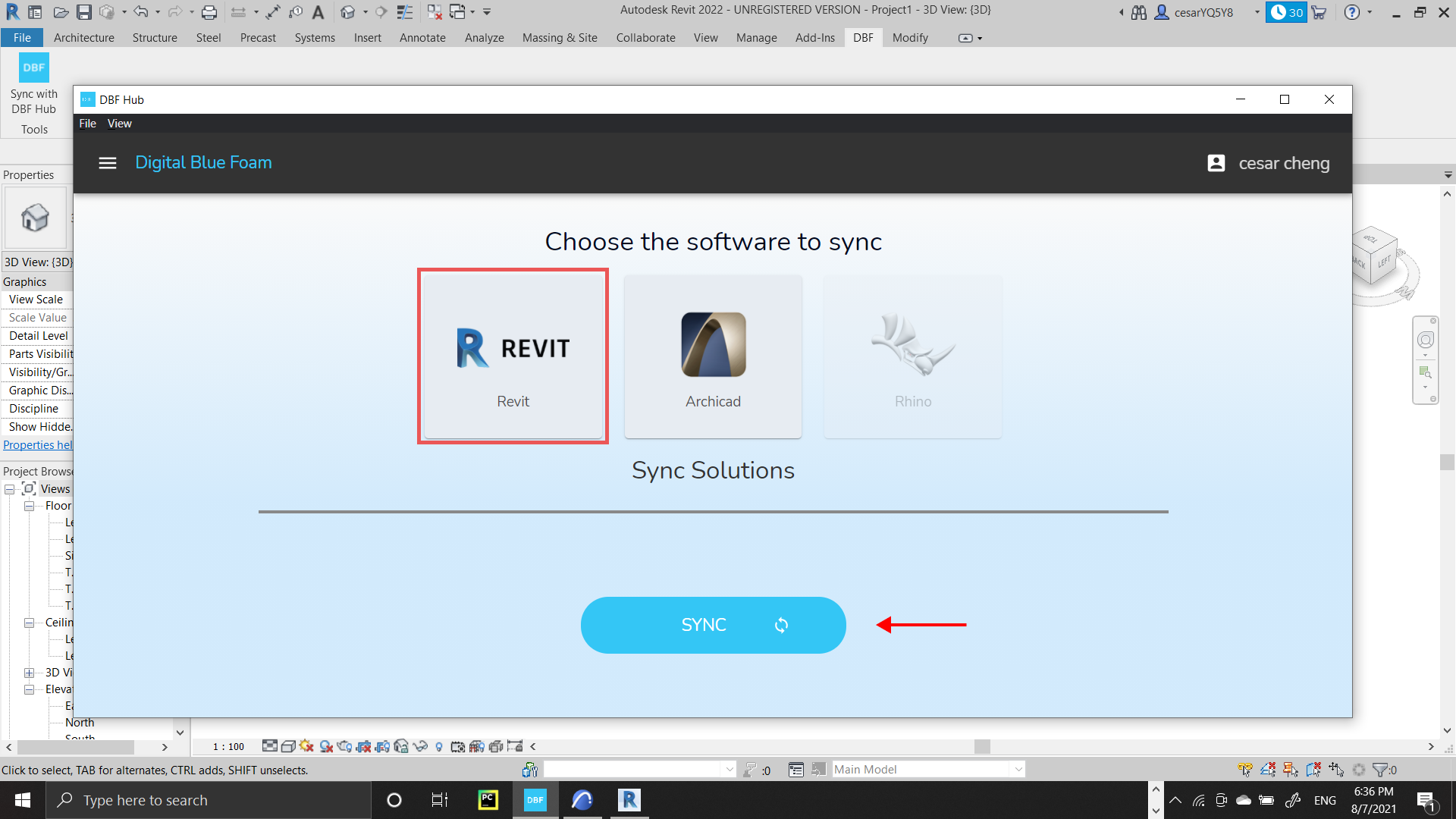 Now open Revit and create a new project. Find the DBF Hub plugin and click on the icon.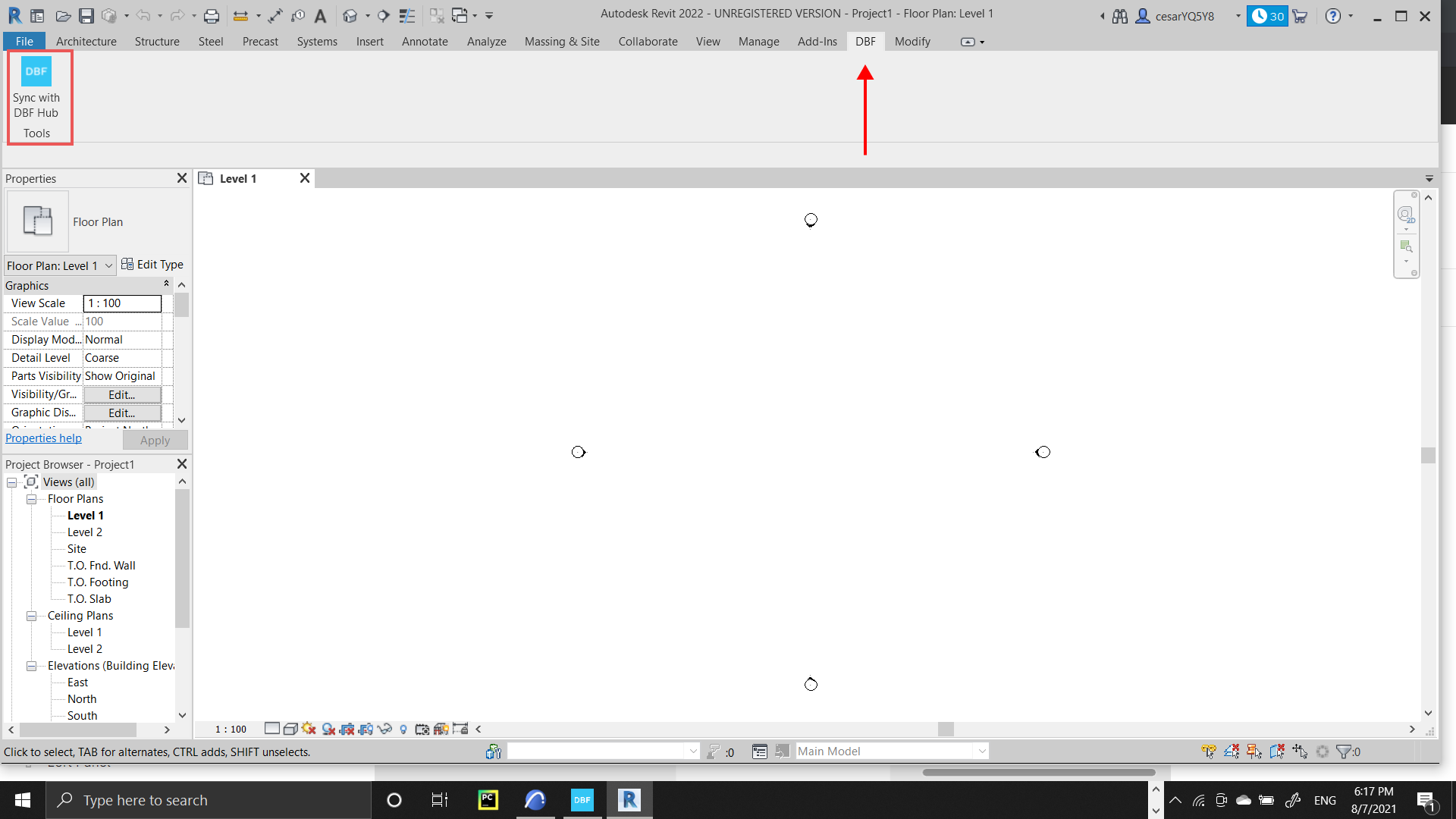 Great your DBF project is now on display in Revit!