Design statistics

To read design statistics, click on the Targets tab.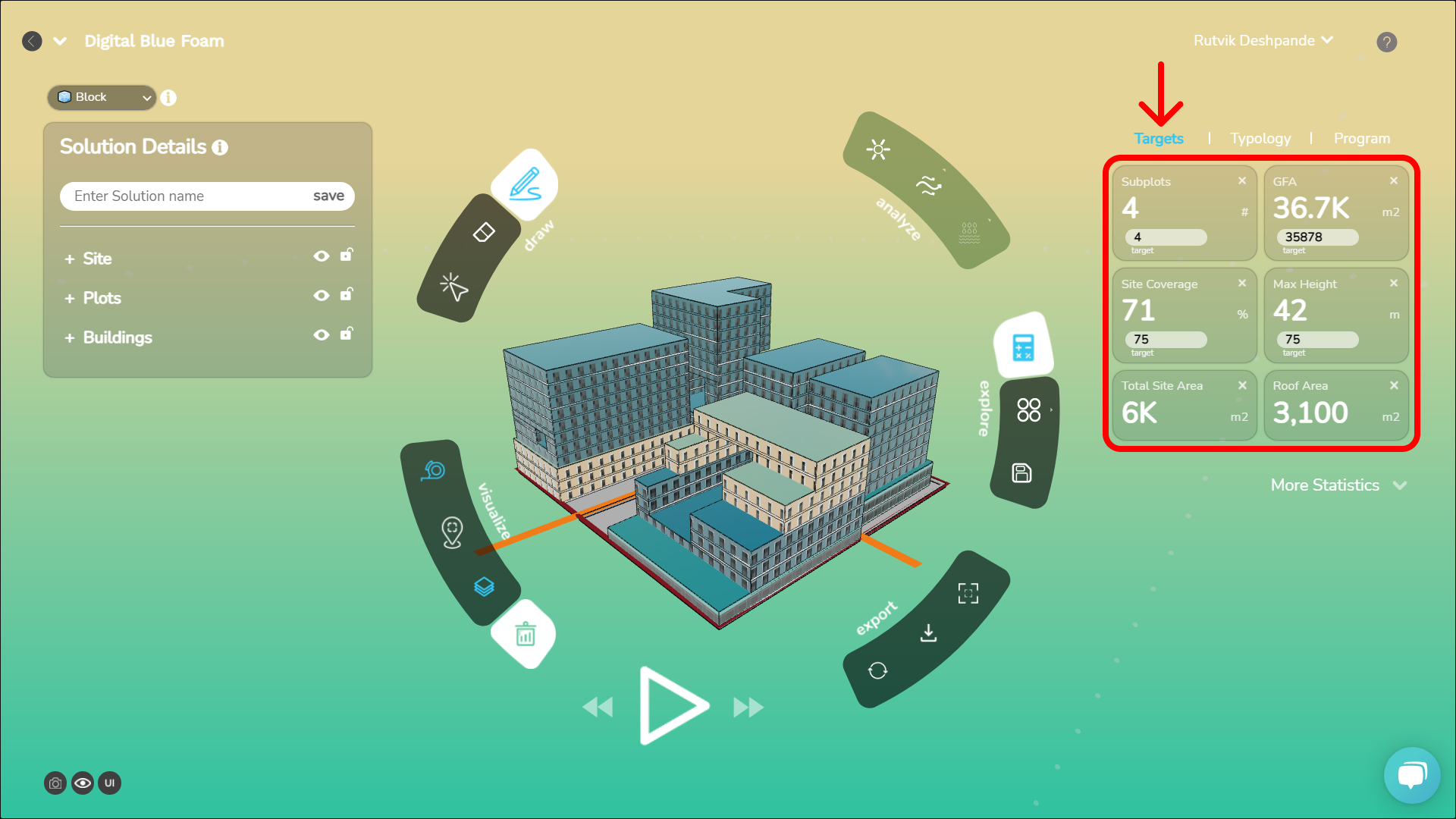 You can manually set targets for GFA, max height, subplots, and site coverage. You can also add in more statistics from the given options, but to add new ones you need to remove any of the existing statistics, by clicking on the x of that panel.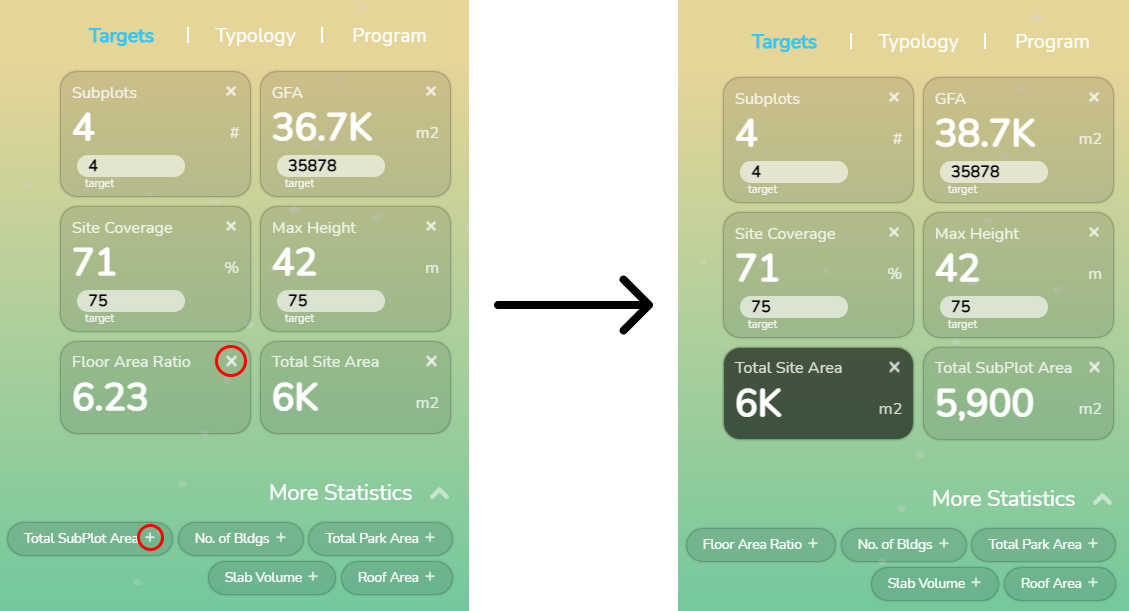 The detailed statistics and respective breakdowns can be seen in the left-hand sidebar, called Solution Details. Make sure to enter the solution name and save your design solution.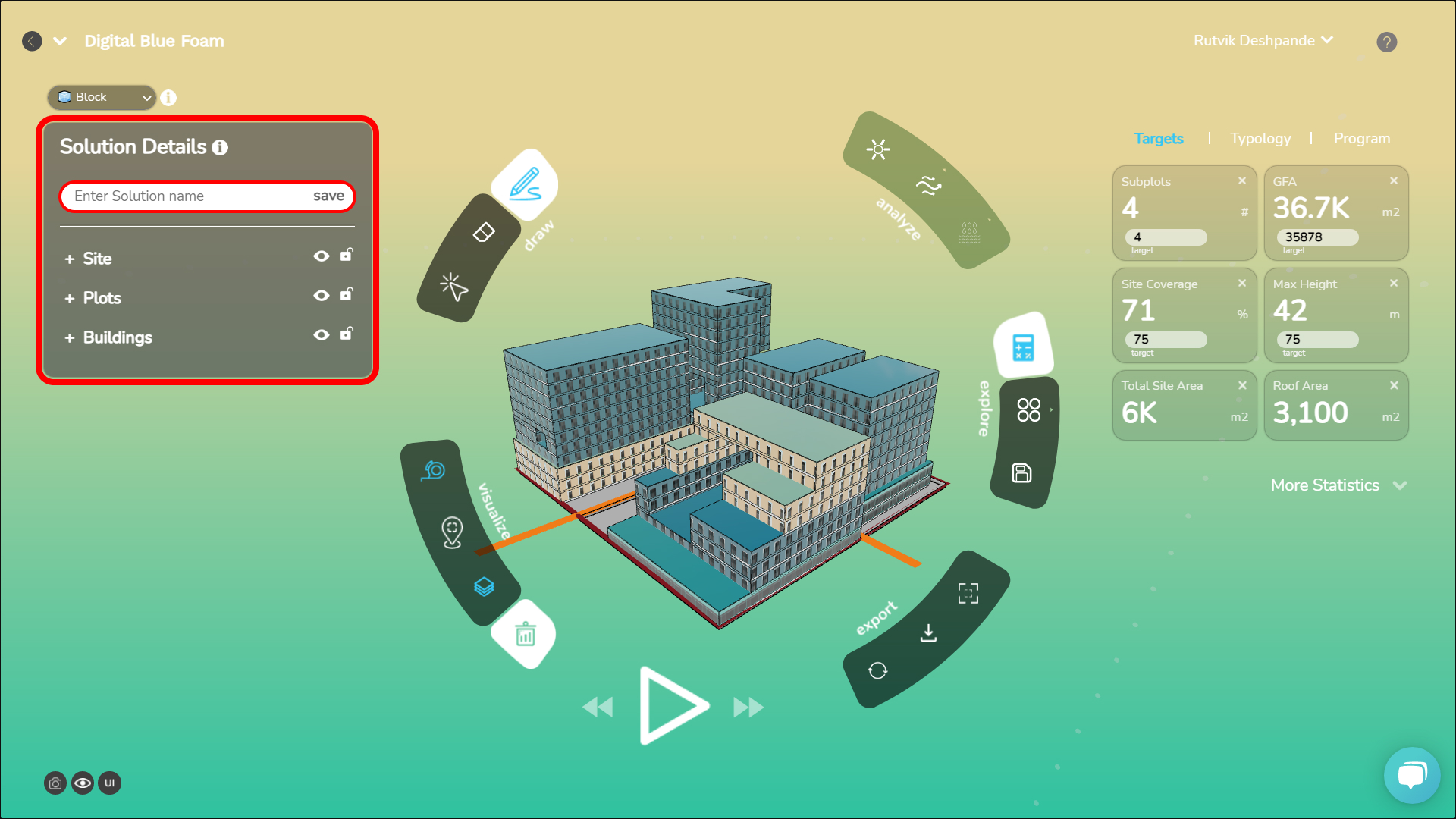 Collapse sub menus in the sidebar to see detailed breakdowns by plots, buildings, and programs. Each of the subplot and block is given a name, eg. "GoldHummingbird" is a block name.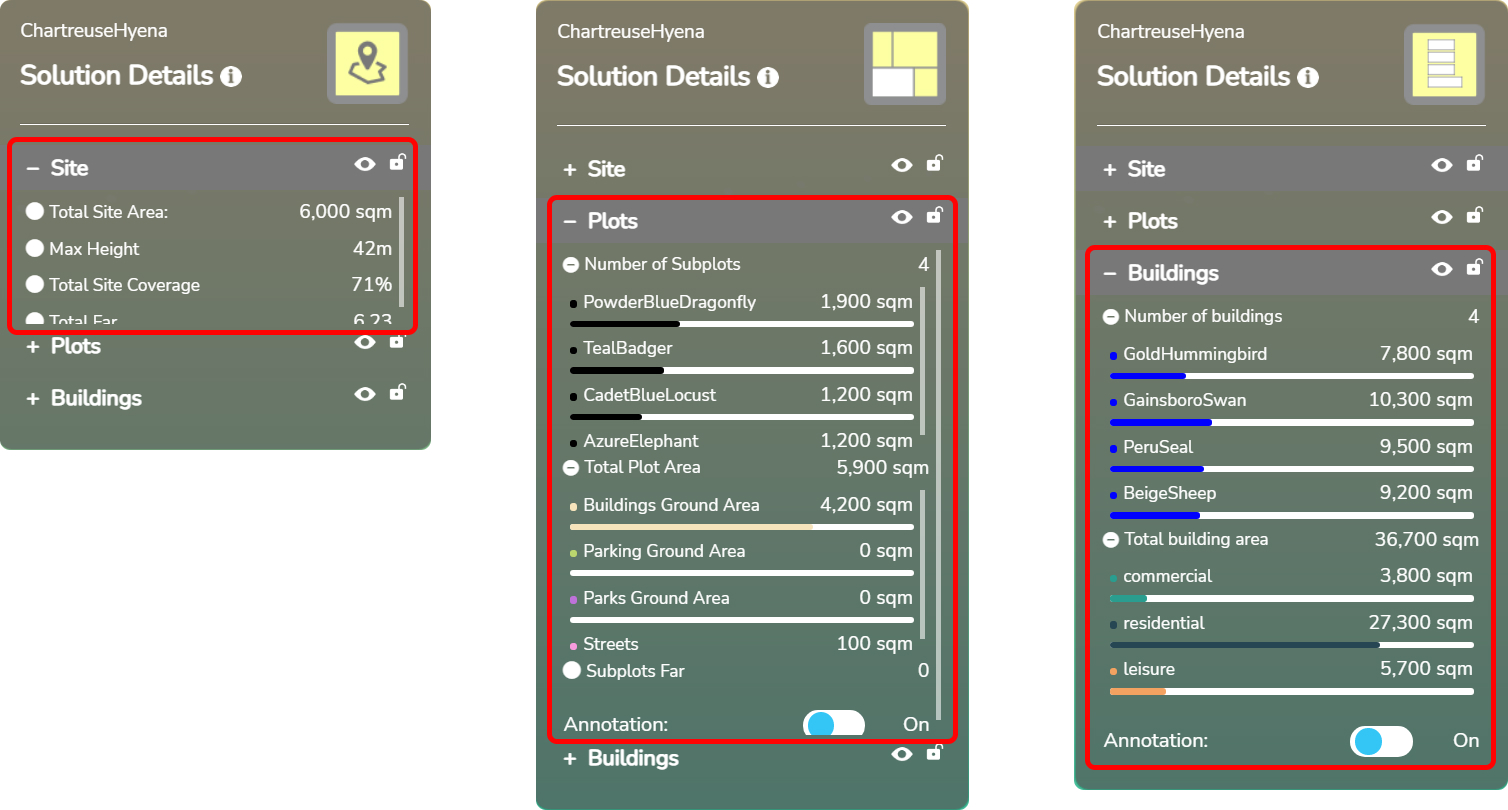 ---
Program Statistics

View program breakdown under Program tab as a pie chart
Click on the pie chart slice to reveal the program name and cumulative area.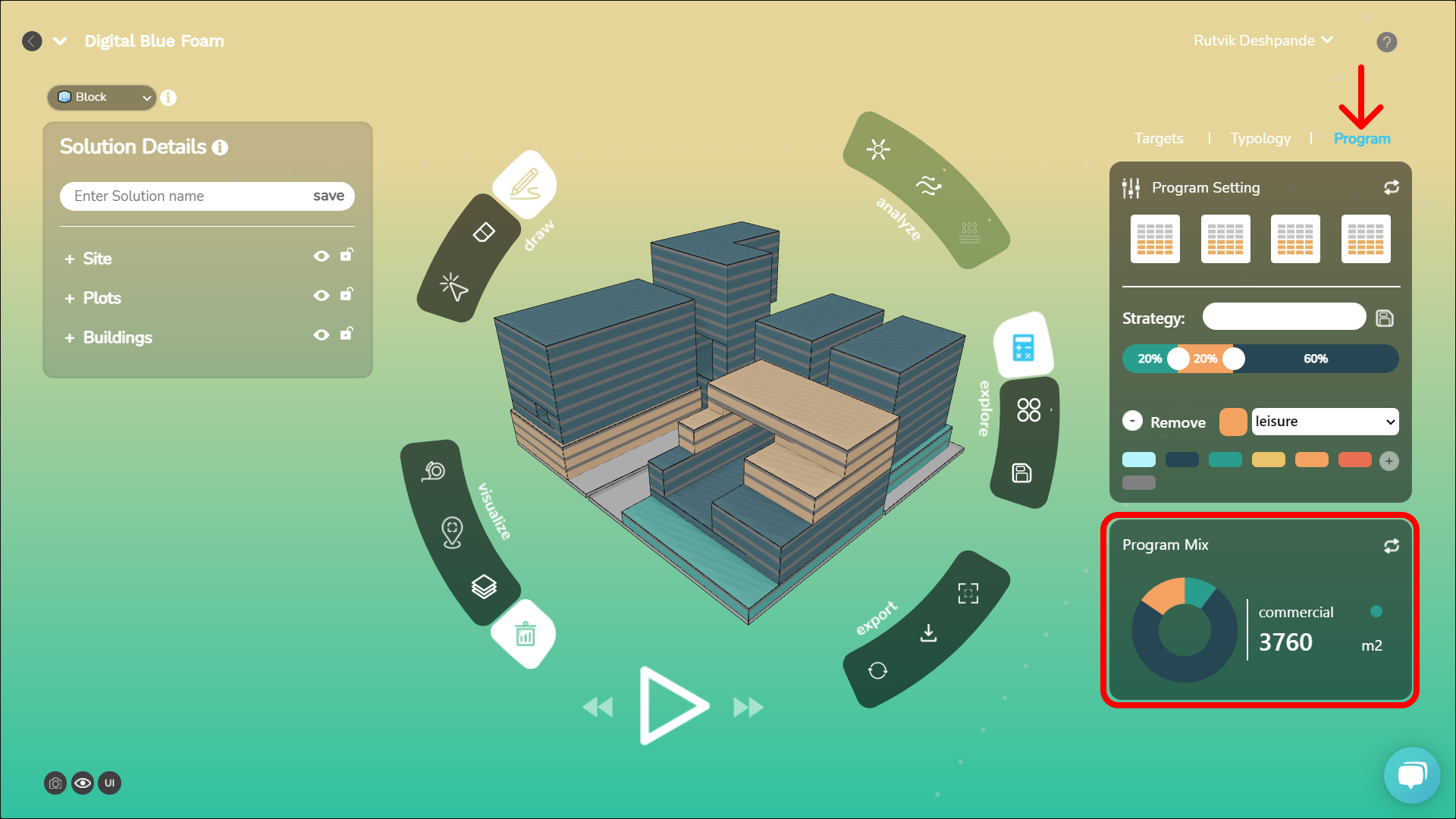 View program breakdown under program sidebar as bar charts by switching the tabs.

---
Selective Statistics

You can select any particular block/plot to reveal cumulative statistics of selection in the left sidebar, where you can manually input targets for different elements. Once you are done with editing the targets, make sure to click on the Submit button.
---