What is an Isochrone?

Isochrone maps or travel time maps, are maps that help you identify the area that can be reached within within a specific time range by a specified mode of transport (walking, biking, driving).They are most used to depict travel times from a start location. The isochrone joins all the points that can be reached using the street network and highlights the area accessible from the starting point. This map is helpful to understand how many facilities, parks, shops or landmarks fall within a given travel distance.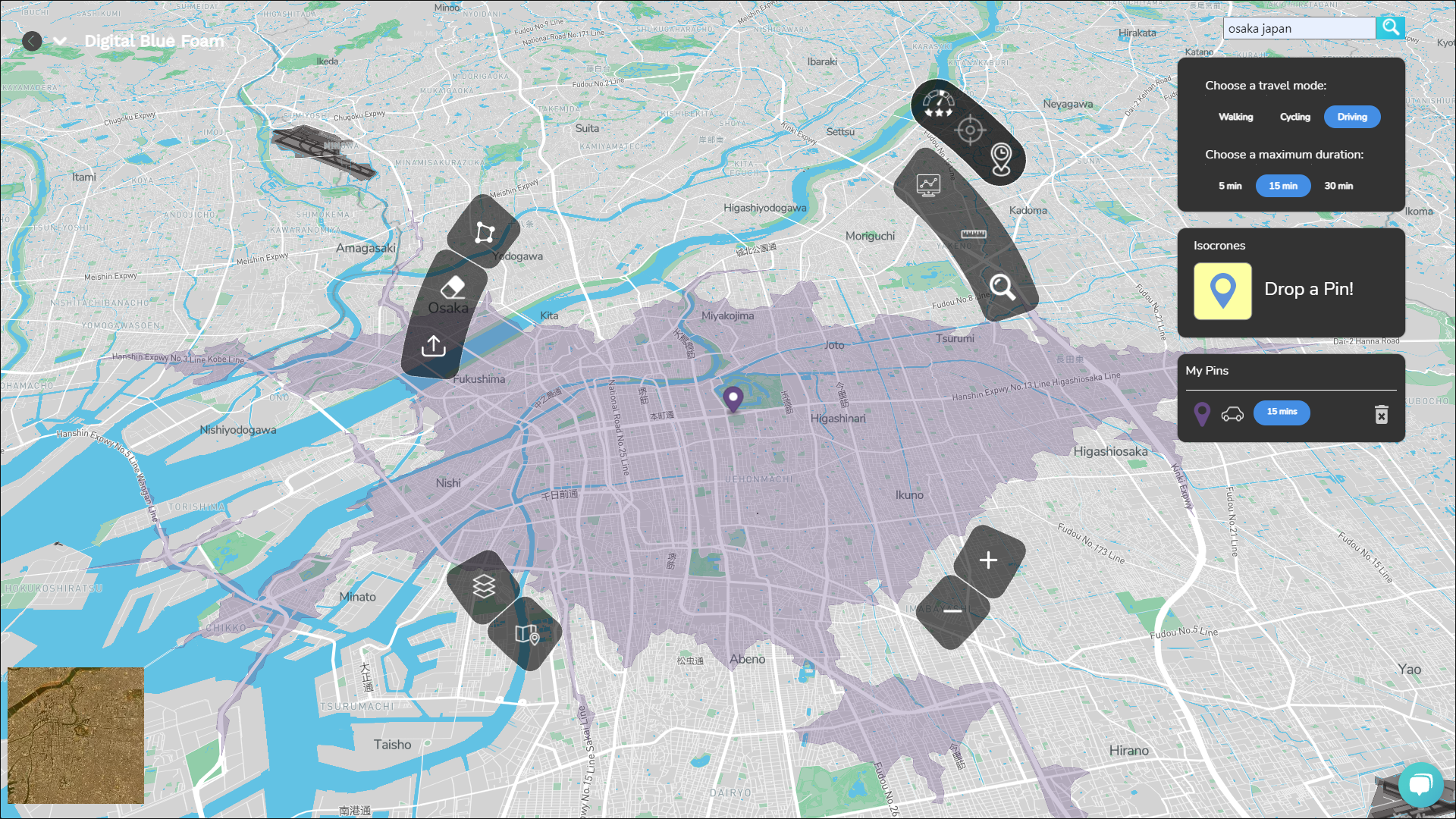 Activate Isochrone Analysis

To activate the isochrone analysis, click on the analysis button at the top right of the ribbon menu and select the pin icon.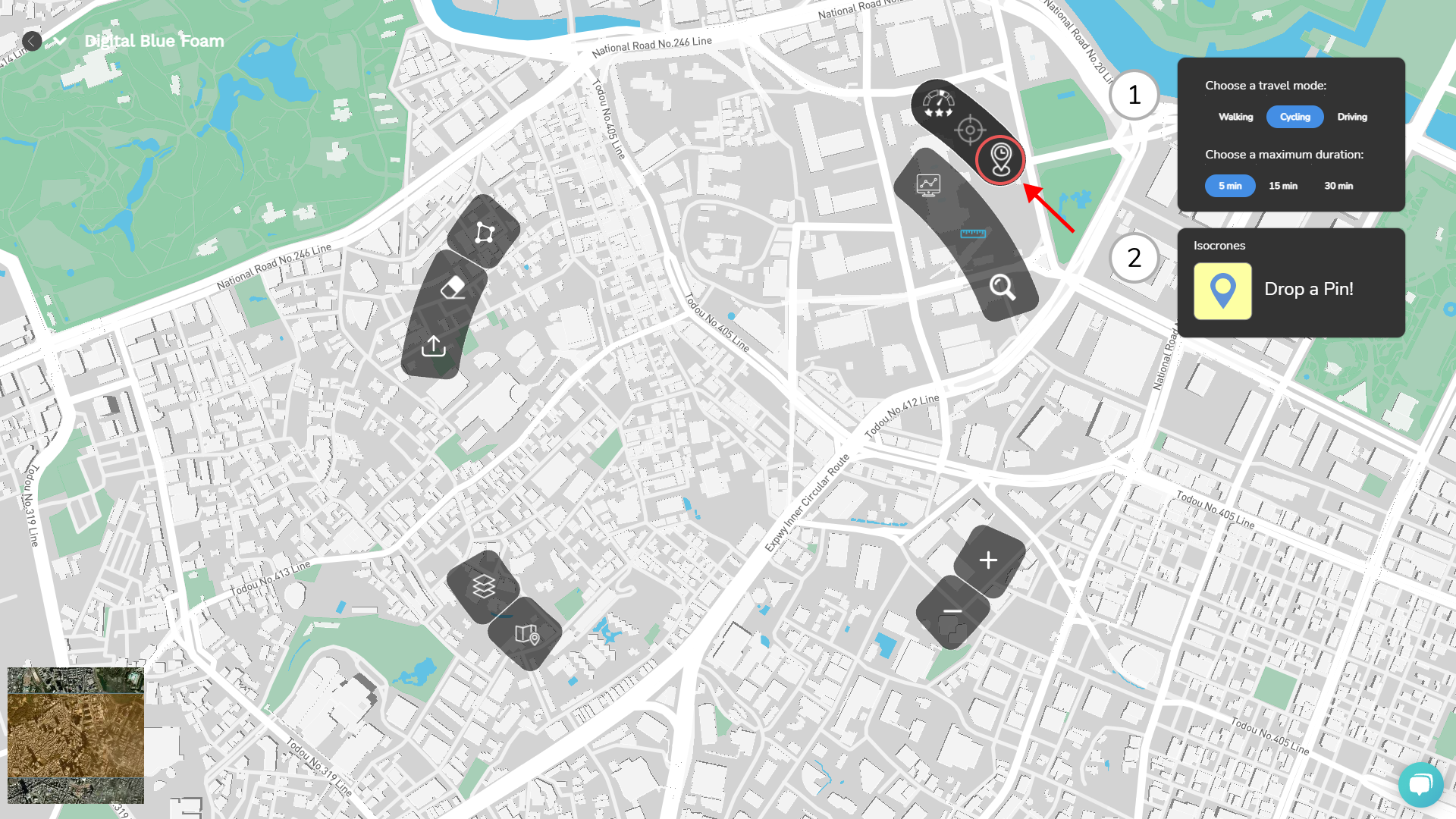 On the right side, use the settings panel to select travel mode (walking, biking, driving), and time ( 10,15,30 minutes).

Click on the yellow pin to drop a pin at the center of the screen.
---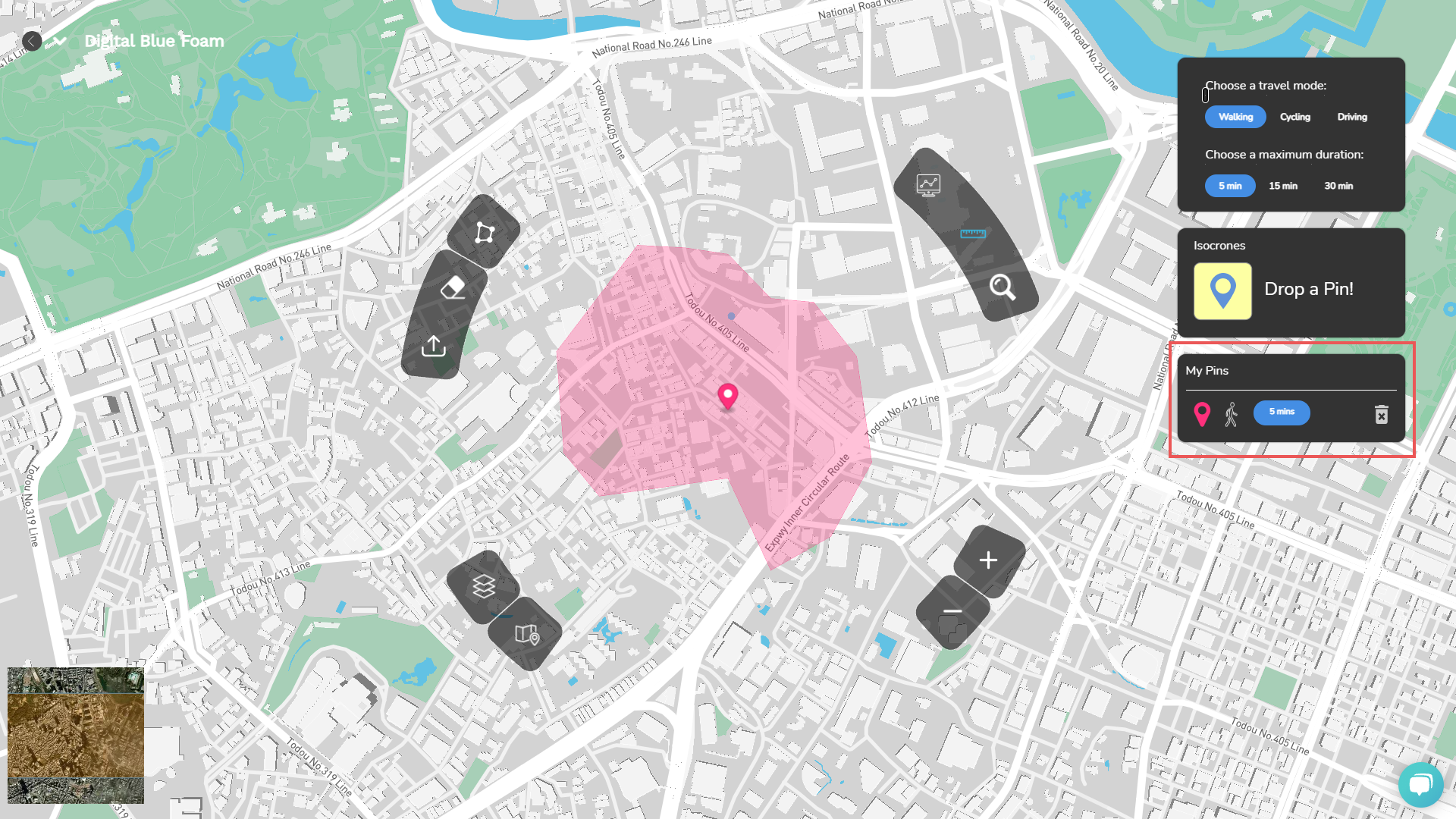 The pin that you added can be selected under the My pins panel.
Drag and Move Pin around

You can select the Pin and move it to different position by clicking and dragging it around, this will update the isochrone showing you the area that can be reached from the new position.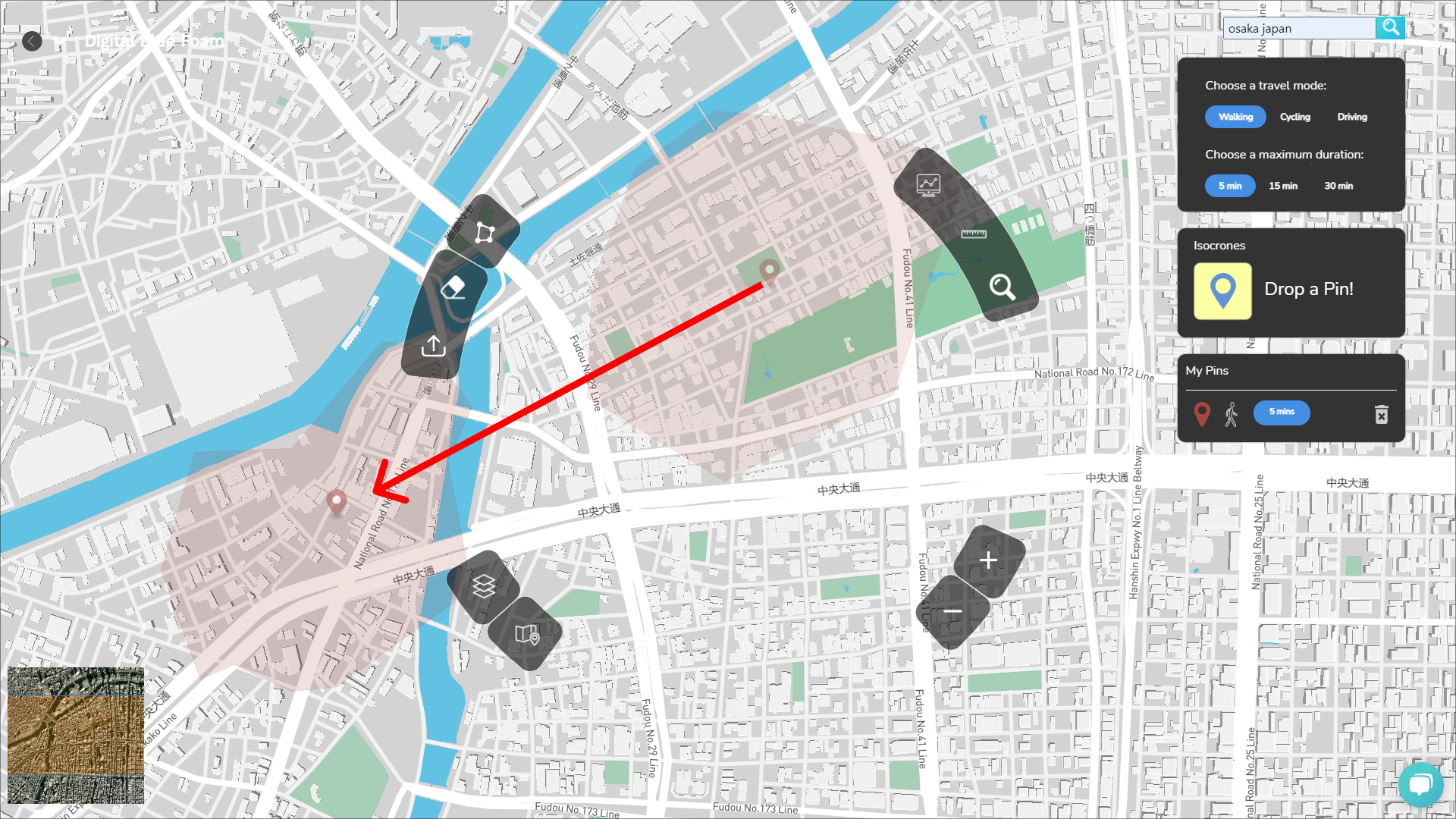 ---
Add more pins

In order to add more isochrones, change the settings in the top panel and click again on the pin button to add additional pins.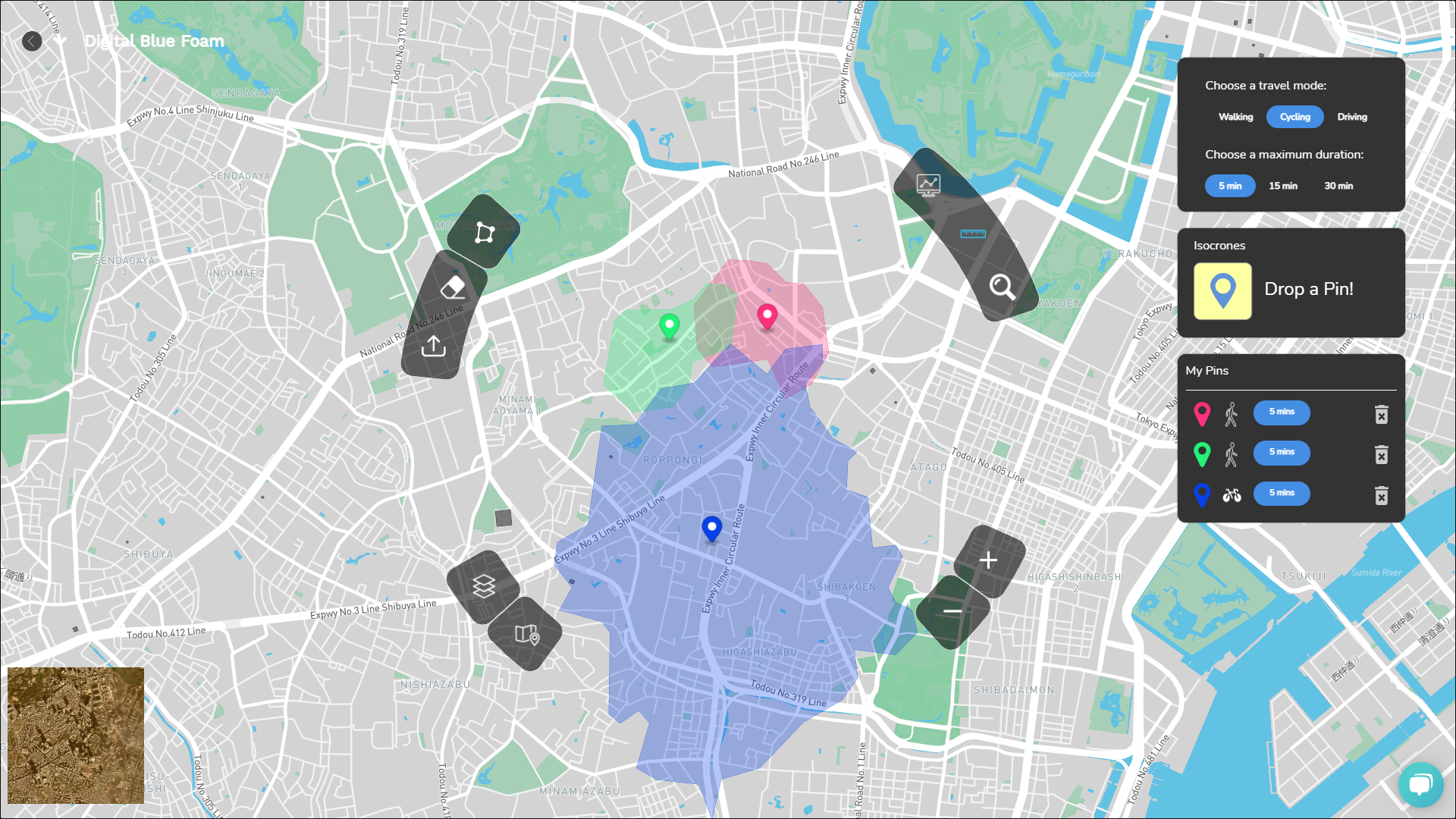 ---
Change Isochrone Settings

In order to change the settings of an existing isochrone, first select the pin that you want to modify under my Pins, and then change the settings for the selected pin in the top panel. In the example below we selected the third pin and change its settings to Driving travel model. The result is a much larger isochrone showing you the area reached by car in 15 minutes from the start position.