Access Map Page

In order to access the map page, simply type in the location of your project and create a new project in the dashboard.

For example: New York, USA. You will be taken to a map page of the city where your project is located where you can find and mark your development site.

---
Map Page Navigation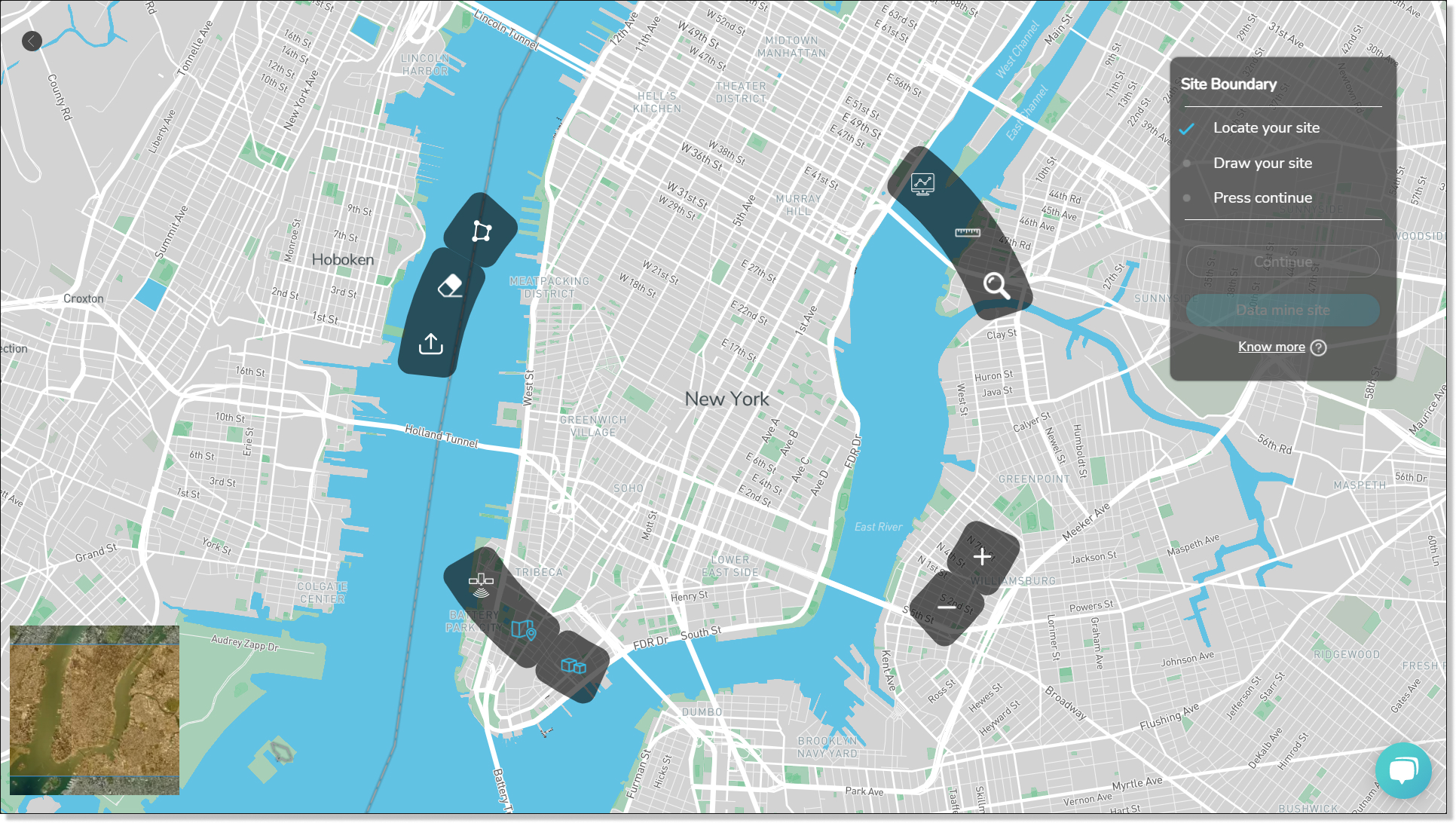 When you input a location you will be taken to a map page of the area that you searched for earlier. To start a project in DBF, you first need to locate your site in the map. Then you need to mark your site and finally confirm your site boundary by clicking on the continue button. DBF will automatically fetch geo-data from relevant sources and get your site ready for you to start working on your project.
---
1. Mark your site
Use the draw polygon tool to mark your site. Activate the polygon draw your site's boundary on top of the map. As you draw your site, you will have a display of the site are in the middle of your polygon. Once you have defined your site boundary double click to close your polygon.
If you would like to delete your polygon and start all over again, select your site boundary and click on the eraser button located below the draw polygon tool in the ribbon menu.
2. Edit site boundary
You can edit the boundary of your site by dragging and adjusting the polygon nodes. You can add additional nodes by clicking and dragging the point at the middle of a polygon segment.
3. Confirm site boundary
Once you have defined your site boundary you can check the area of your site on the right side panel and click on the continue button to proceed.