How to make a podium

In DBF, you can make an interesting design by combining the multiple sub-plots and create a podium that connect your buildings.
In order to make a podium, first you need to merge or combine your sub-plots. Please check the Merge Sub-Plots section for more detail.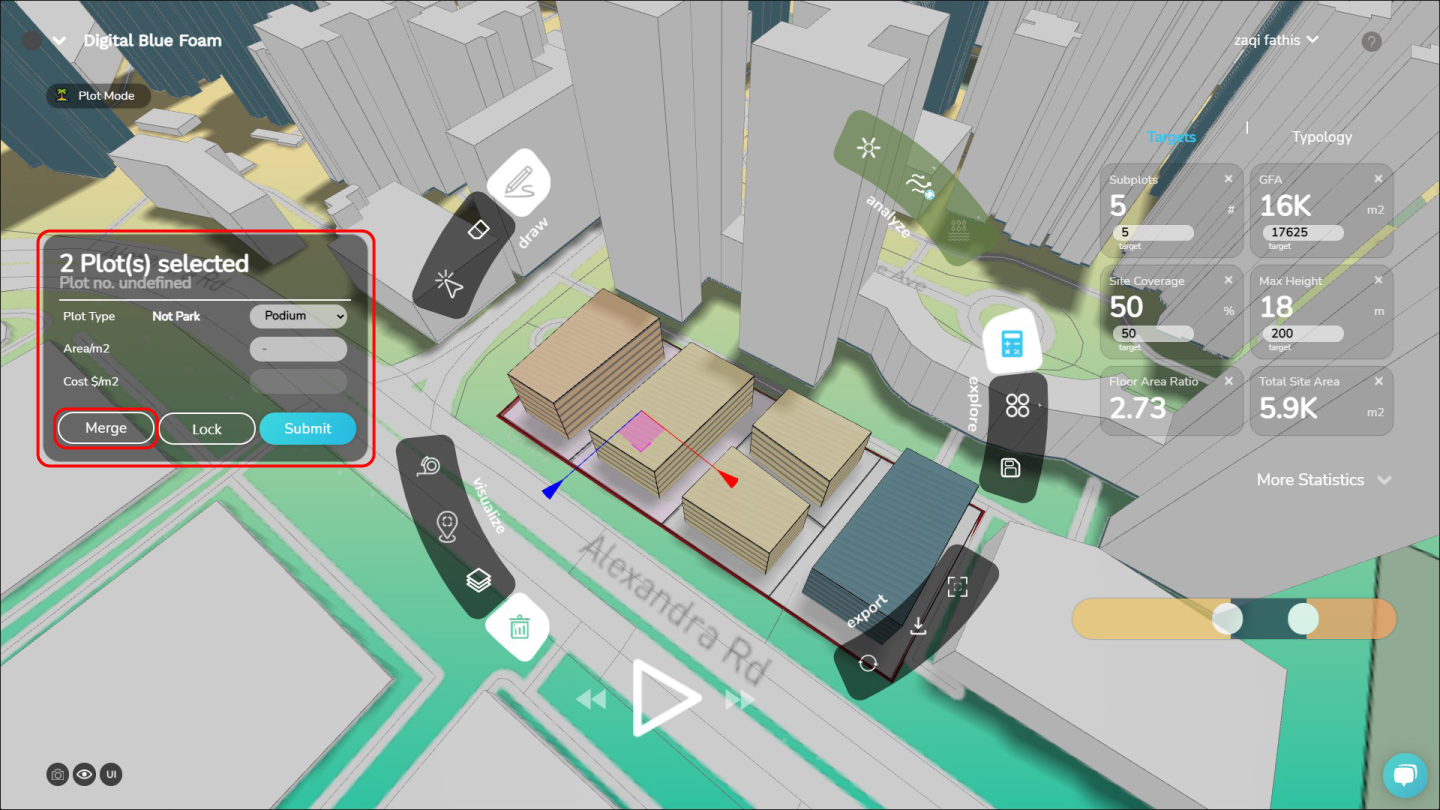 Once you merge your sub-plots, select the plot and click on the plot type dropdown menu and select podium. Submit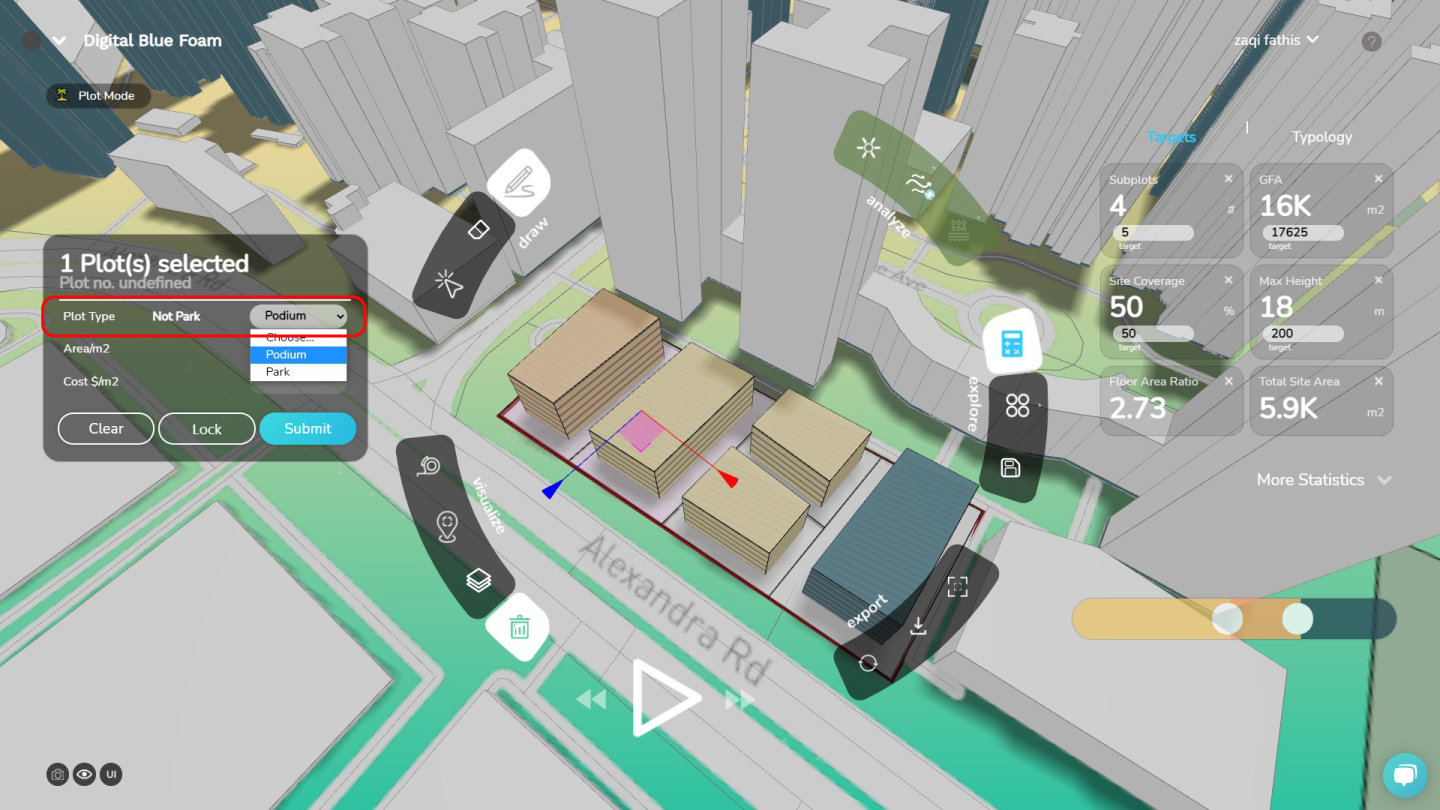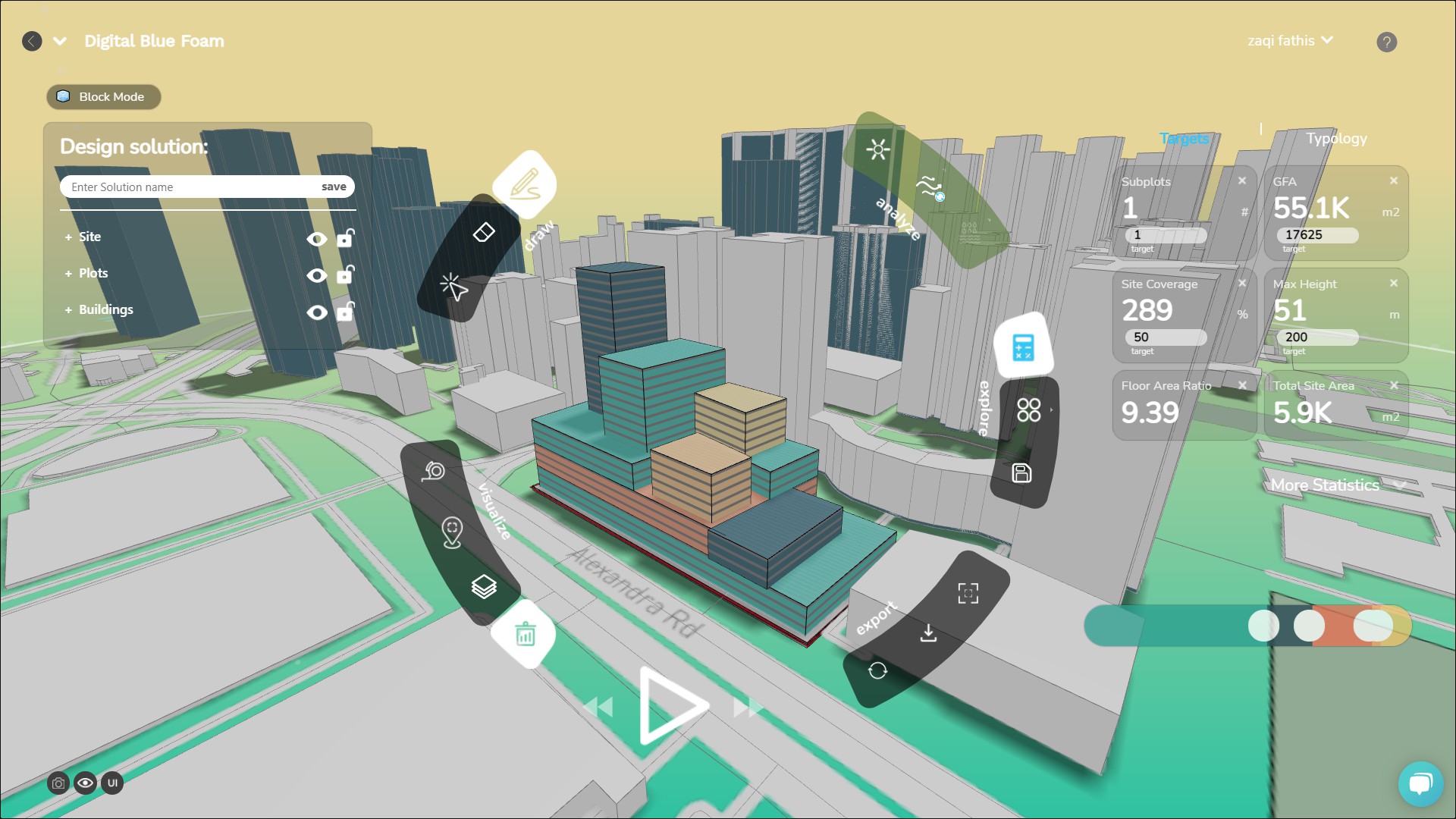 ---