Digital Blue Foam allows designer to visualize a specific information, building, or any other data for their project.
You can see the Map Option and Asset Manager icons in the bottom left side on the ribbon menu. Click on the buttons to activate the option.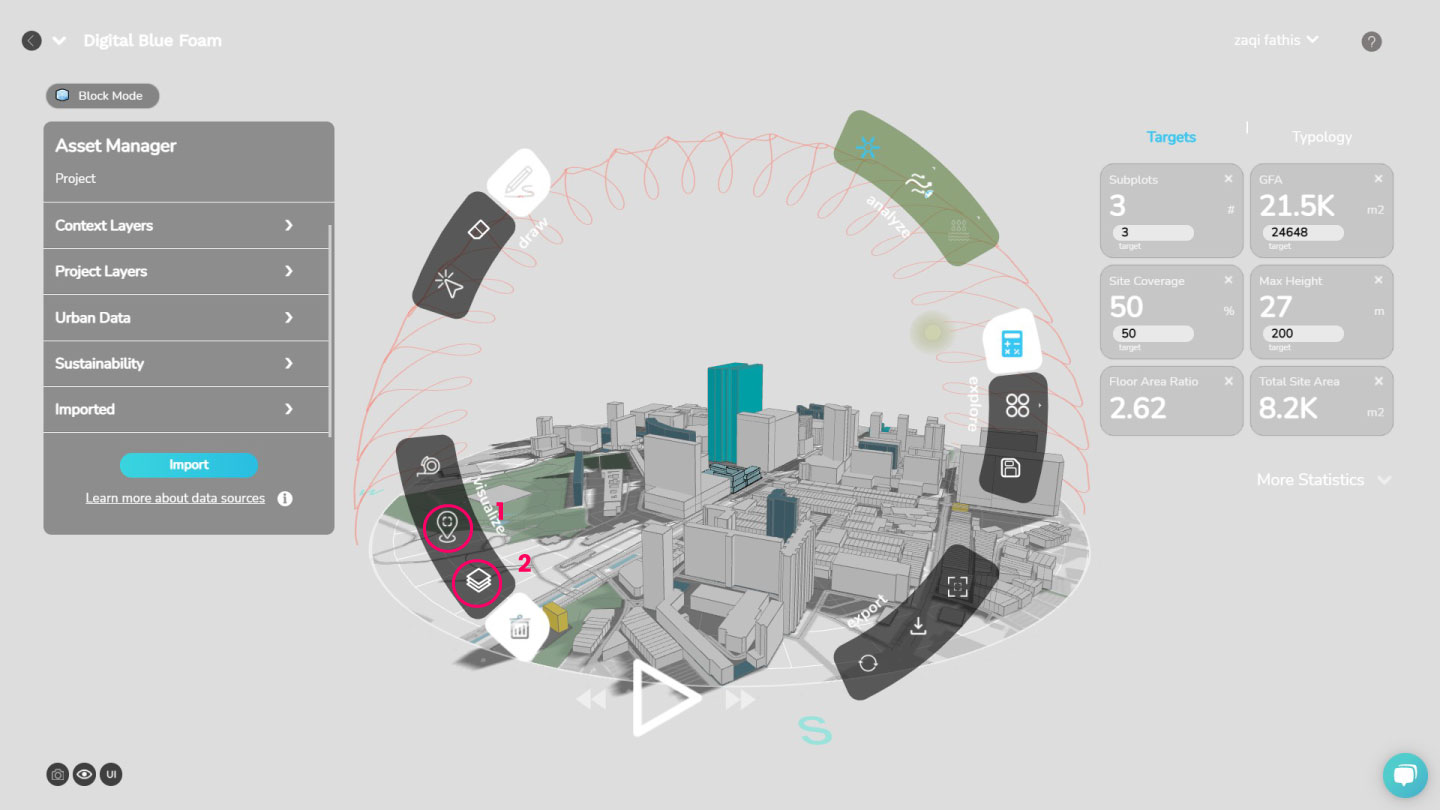 Map Option

There are 3 option inside the Map Option. Those are:
3D Terrain : 3d Terrain allows you to see the actual 3Dcontour in your project. You can activate the option by clicking the 3d Terrain button and click again to disable the option.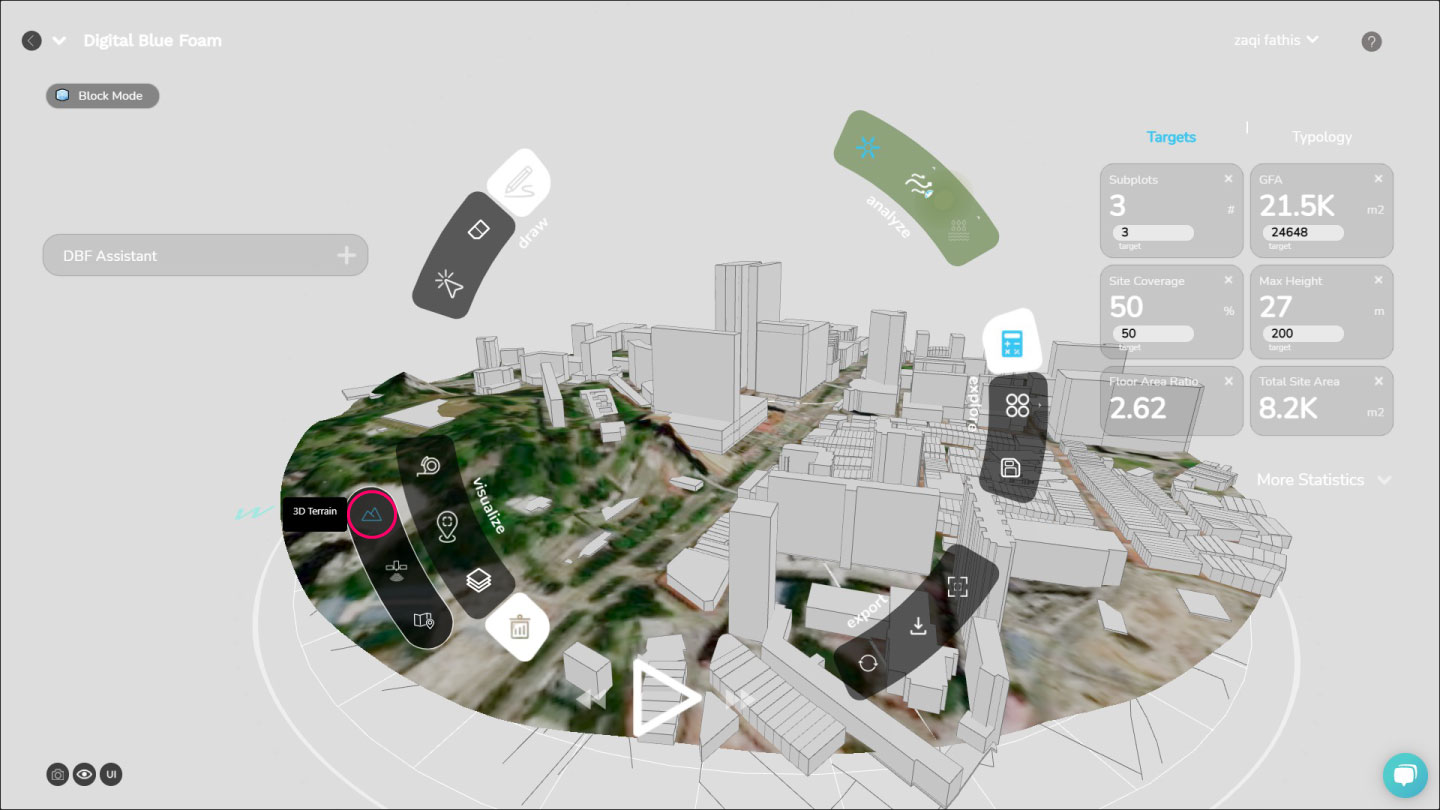 Flat Satellite: Once you click the Flat satellite icon, it will show the 2D satellite maps on the canvas. Click 1 more time to disable it.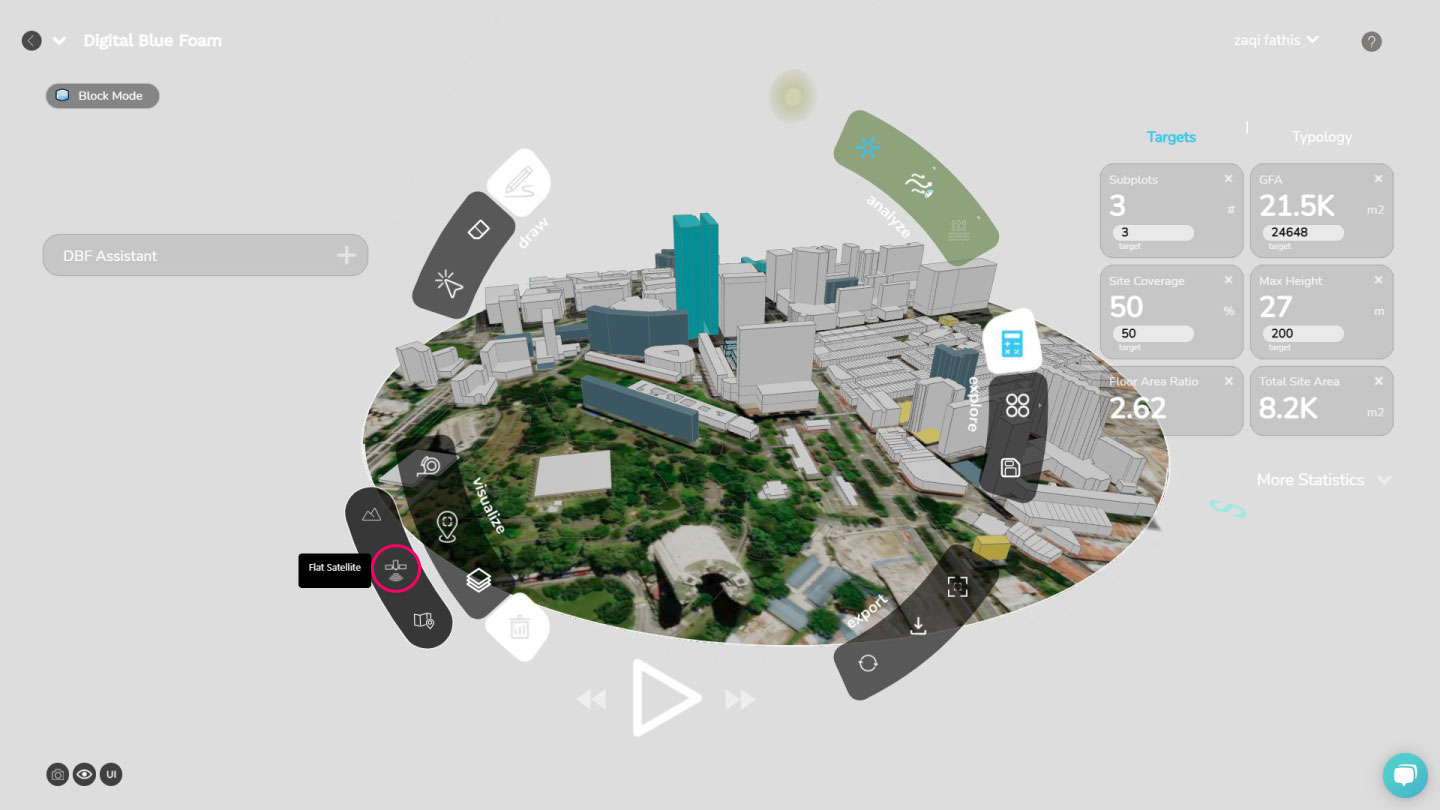 Flat Map: By default it will show the Flat map on the canvas.
---
Asset Manager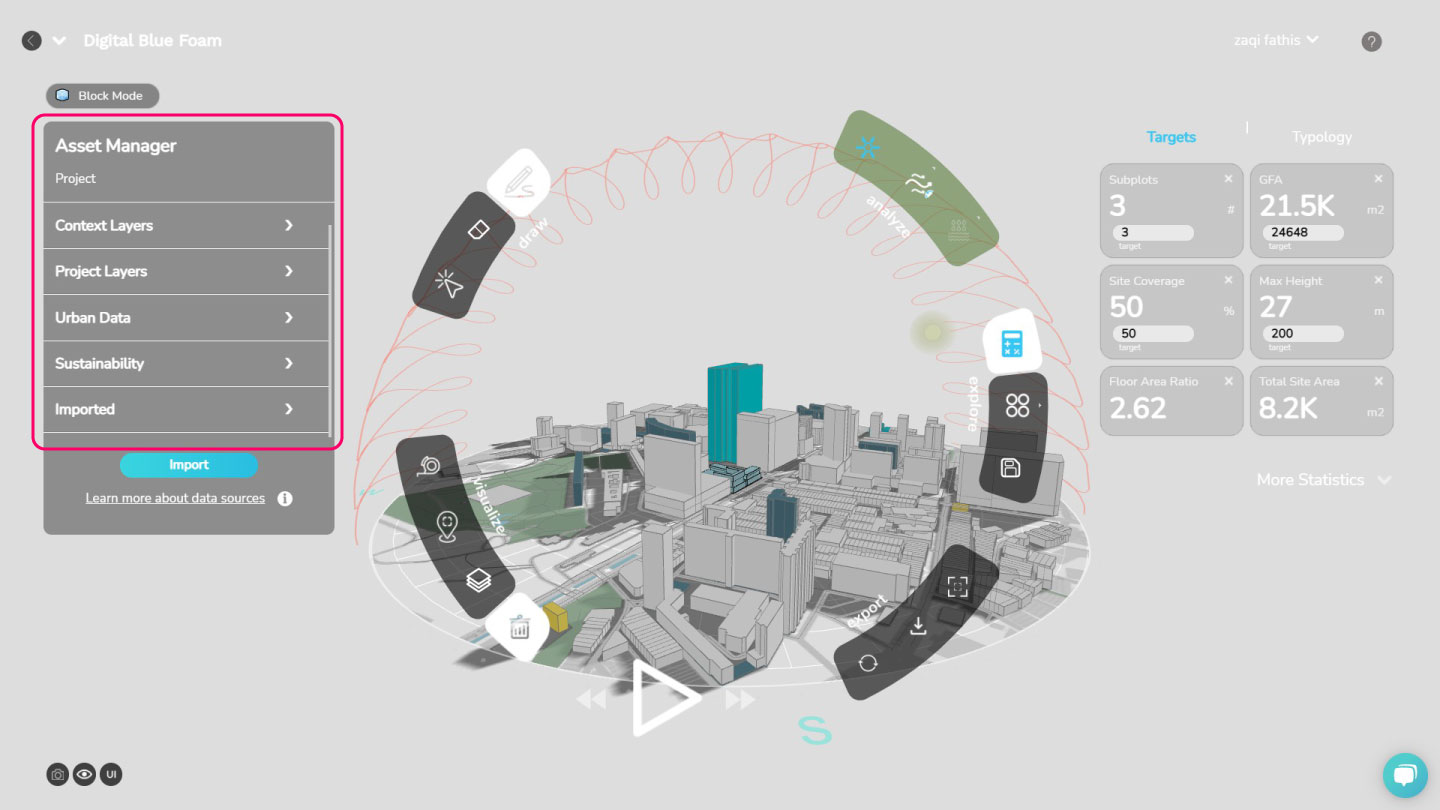 Context Layers

Project Layers

Urban Data

Sustainability

Imported